Gunilla Saltin
CEO, Uncoated Fine Paper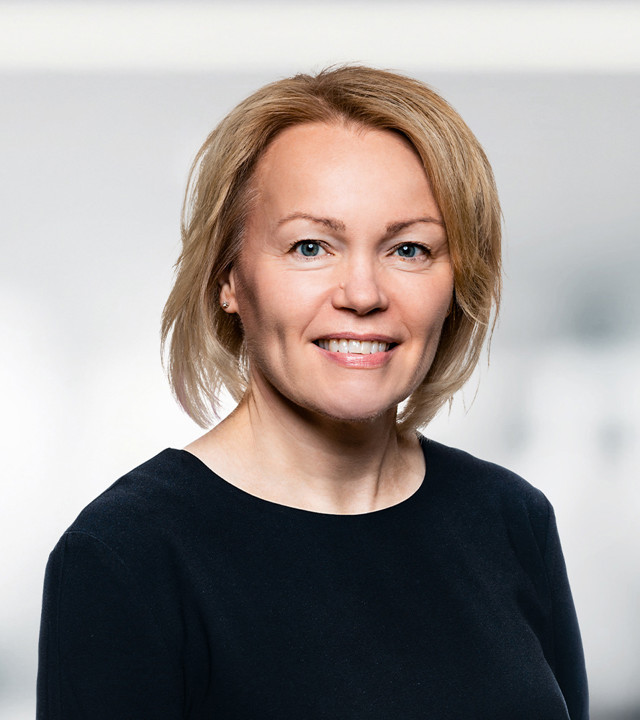 Appointed
to the Executive Committee in December 2019.
Qualifications
MSc in Chemical Engineering from the Royal Institute of Technology in Stockholm, a PhD in Chemical Engineering from the University of Idaho in the US and an Executive MBA in General Management from the Stockholm School of Economics.
Skills and experience
Gunilla has more than 20 years' experience in the pulp industry, having worked for Södra Cell, one of the largest pulp producers, from 2000 until joining Mondi in August 2019.
Gunilla started her career in R&D engineering, holding a number of roles in this field before joining Södra Cell as a process development manager. She went on to manage Södra's kraft paper mill in Värö in Sweden for three years before being appointed Södra Cell's Executive Vice President in 2008, with responsibility for production, sales and marketing and leading the business through several investments including a significant mill extension project. During this period Gunilla was also Acting CEO of Södra Skogsägarna Ekonomisk Förening, a forestry cooperative with 52,000 forest owners.
Gunilla was appointed Group Technical & Sustainability Director in December 2019, a role she held until August 2020, and CEO, Uncoated Fine Paper in February 2020.
Current external appointments
Member of the Board of Luossavaara-Kiirunavaara Aktiebolag (LKAB).