Viktoria Rajfegerst Packaging Technologist, Apprentice trainer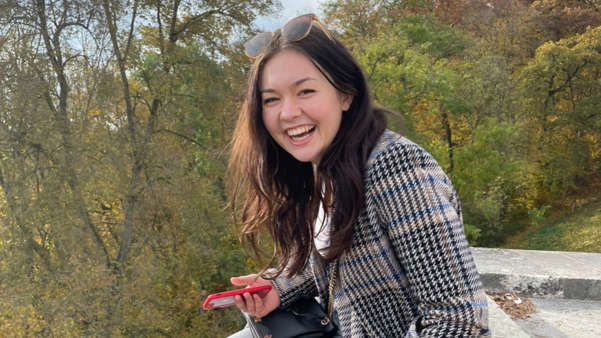 Training apprentices in the packaging technology area ... meet Viktoria from Mondi Ansbach!
I came across Mondi through...
the internet, because I was looking for an apprenticeship. The profession "packaging technologist" sounded very interesting, so I applied.
What I like most about Mondi are...
my work colleagues, because we got a great team spirit and really enjoy some good time together.
When I joined Mondi, I would never have thought that ...
the proportion of men in production would be so high. I would have expected more female colleagues. I´m glad to see that this is changing – also because I joined 😊
It was also exciting for me that I was allowed to drive the machines myself so quickly.
What I like most about my job is ...
the diversity in my tasks. I work on many different machines and due to our shift work, I get to work with different teams too. I also enjoy my active working day, as I need to move around from one machine to the other. Personally, it would be challenging for me to stick to my desk for a whole day.
When my family asks me what my job is about, I explain ...
that I set and operate the different machines. I also have to pass on the data to the dispatch department. Furthermore, I have to optimise the printing on certain machines.
My biggest challenge so far has been ...
training the new apprentices. Especially right after finalizing my apprenticeship and being a fresh expert, this task was particularly difficult for me. Now, a year later, it's not as difficult as it used to be, but it's still not an easy job.
The best advice I ever got was ...
to stay calm in stressful situations. It doesn't do any good to put yourself under pressure, because you only tend to make more mistakes that way.
My future career path...
I don't know myself yet. Let´s see what the future will bring.
You might also be interested in...