Work at Mondi Frantschach
Together for a sustainable future: We produce paper and pulp, as well as innovative kraft paper, based in Carinthia.
Become part of our Mondi Frantschach team!
Mondi Frantschach GmbH, based in Frantschach-St. Gertraud is a paper and pulp supplier to packaging manufacturers and converting companies around the world. Driven by a culture of tradition, innovation and extensive investment, the site has developed into one of the most modern paper mills in the world.
509
employees at this location
16 years
avg. legth of employment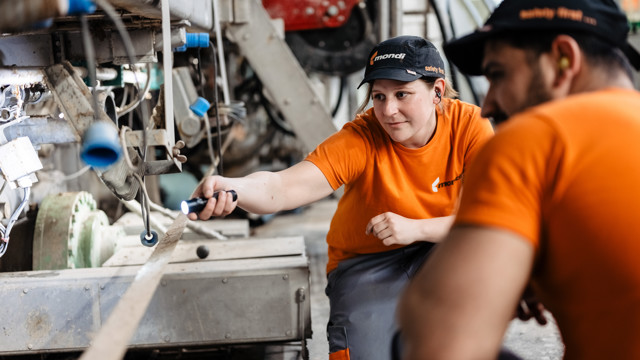 Have we sparked your interest? Apply and become part of Mondi Frantschach.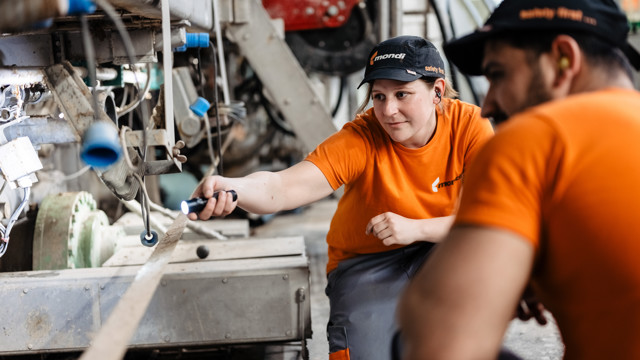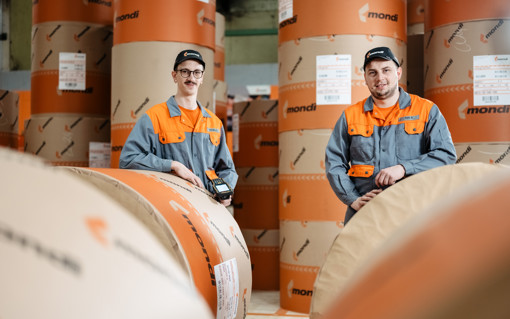 Career opportunities
As one of the largest employers in our region, Mondi Frantschach offers a wide range of exciting jobs and career opportunities. It began as an iron hammer mill in the 16th century and has been the home of pulp and paper expertise for more than 140 years. Today it is the home of sustainable packaging innovation for our customers around the world.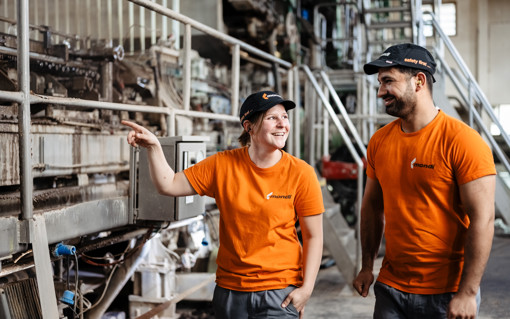 Apprenticeships
Our exciting apprenticeships are an opportunity to develop lifelong skills across a number of specialist careers including, Paper technician, Electrical engineer and Mechanical engineer. We offer opportunities for high school graduates and apprentice bonuses for those who achieve outstanding performance in vocational school and apprenticeship exams. As part of our commitment to learning and development, we offer further training as part of our Technical Academy.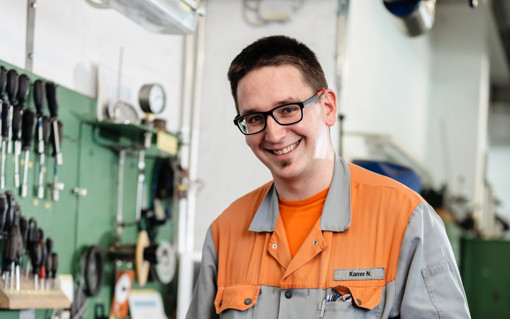 Internships
We offer internships and seasonal opportunities for schoolchildren and students to gain work experience.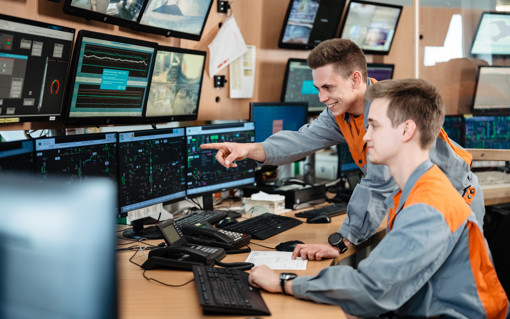 social commitment
Financing of the Lerncafe Mondi at the MS St. Gertraud and the MS "Bildungswelt Maximilian Schell" Wolfsberg in cooperation with Caritas
Financing of additional English lessons at the VS St. Gertraud and the VS Preitenegg
Mondi Foundation -Funding prize for outstanding Matura projects at the HTL-Wolfsberg
Support of the Mondi Frantschach factory band, toboggan club, curling club and football club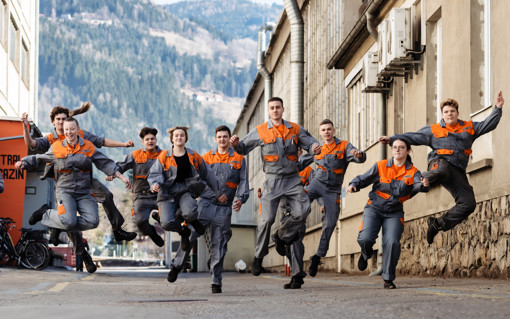 Awards
We are recognized as one of the leading employers for skilled workers, specialists and apprentices in Austria. In 2019 we took first place in "Austria's Leading Company" and were recognized as one of the best training companies in Austria. In 2020 we are "Austria's Leading Company" national winner in Carinthia. We have had a quality seal for company health promotion since 2011.
Employee benefits
For the wellbeing of our people, and to bring out their best, we provide additional facilities, support and benefits.
Fitness and healthcare
Our people's health and wellbeing is always a priority. We have our own company fitness centre, featuring strength and endurance circuit training and state-of-the-art fitness equipment, while offering sports and exercise such as Nordic walking. Our canteen has delicious daily menus, including fruit and healthy snacks.
We also offer occupational medicine, including seasonal vaccination campaigns, check-ups and psychology, and personal support for health concerns.
---
---
Childcare support
To better support our people, we have a number of childcare facilities. In cooperation with AVS Carinthia, we operate a company day-care centre, where childminders look after our employees' children. We have child-friendly premises and a playground.
---
---
Our company events
Annual end of year celebration
Anniversary honours
Making a Difference Day – Safety Day
Family events.
---
---
Additional benefits
We also offer a number of extra benefits to our people. These include:
Individual support with professional and personal development, and voluntary training and further education.
Canteen
Training in the Austrian paper industry training centre in Steyrermühl.
The Mondi Academy.
Discounts for companies in the Lavanttal area.
Discounted season tickets for the Stadionbad Wolfsberg.
E-charging station for employees with electric vehicles.
---
---