International Graduate Programme
Our 18 month programme gives you the opportunity to grow and learn, building a broad global network and the chance to make an impact through community projects.
Start your international career with Mondi
The International Graduate Programme (IGP) at Mondi gives you full insight into how we create sustainable packaging and paper solutions. Over the course of 18 months, you will gain experience in different locations, different departments and become part of our Mondi team.

You can start the programme in the area of Finance, Quality or Technical, in a number of different countries.
We will post open graduate programme positions soon.
Your benefits and development
Grow and learn

Jump on a journey filled with learning opportunities together with the community of global graduates. Benefit from mentoring, coaching, networking opportunities, and Mondi Academy trainings.

Create a global network

Build a broad network in Mondi as you work in various departments and locations, allowing you to connect with great minds, exchange ideas with experts, and continuously expand your knowledge.

Inspire and be empowered

Make an Impact with Community Projects and gain International Experiences through Work Rotation across our locations.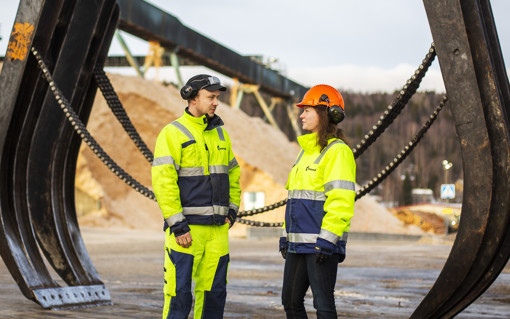 Do you #MatchWithMondi?
global mindset and geographical flexibility
curious personality
eager to continuously learn and develop
proficiency in English second foreign language is a plus
recently graduated from university
Applicants must comply with the rules regulating the employment of foreigners (or non EU nationals). Find more details in each International Graduate Programme job description.
The programme at a glance
Application and recruitment phase
Your starting point

By sending in your application you successfully finish step one - congrats!

We will review all applications carefully and keep you in the loop during the review process. If we see a fit with our requirements, we will invite you to the first online interview round with our HR team.
Finally after a successful first interview, we will invite you to a second interview round with further business managers.

This can be done in one of our locations or online.
The Intenational Graduate Programme starts in September
Application deadline: June
---
---
Kick-off and onboarding
You will learn about Mondi, the International Graduate Programme and your companions
We have offered you a place in our programme and you've decided to be with us?
Great! Then your adventure starts here with understanding Mondi, our products, structure, values and international community projects. Why? Because we believe that it makes a difference.
We will kick-off with an onboarding event, where you will meet other International Graduate Programme graduates and the Mondi team.

It is a great opportunity for you to get to know us and network with other colleagues.
---
---
Work in different locations and departments
Dive deep into our world of sustainable packaging and paper solutions
Within the next 18 months you will get to know different Mondi locations and work in various departments and teams to get the full Mondi experience and grow together with us.

The first 6-9 months will be about grasping your area of responsibility and getting to know the tasks. Together with the support of your mentor you will take the lead on short term tasks and projects.

As a next step you will change to a different Mondi location and go abroad. You will follow an individually designed rotation path that brings you good understanding of the business area and your profession with the best support from your colleagues and manager.

Ready for another move? So are we. More networking? Yes, please! You can spend the last months of the programme by going back to your first location or changing to a third Mondi site. It will depend on your individual rotation path, which will be set at the beginning of your International Graduate Programme.
---
---
Development opportunities
Learn and grow throughout the programme
Throughout your journey, you will have the chance to develop personally and professionally through global learning activities with the graduate communtiy, project work and networking opportunities.

To give you some insights, we will be offering different learnings via our Mondi Academy or organised locally at the site and can include: presentation skills trainings, product trainings, technical trainings, collaboration techniques, etc.
---
---
International Graduate Programme closing, celebration and your future at Mondi
It´s about time to celebrate the end of the International Graduate Programme and start your next chapter with Mondi
For the final closing event we will get back together and share experiences of the past 18 months at Mondi.

After your successfull completion of the International Graduate Programmewe will have a look together at your future career plans and discuss your development journey at Mondi.
Interesting job offers? For sure! Some trainings? Yes, of course! Would you like to continue an exciting career journey together with us?
---
---
Programme voices
This programme offers the opportuntiy to contribute to cutting-edge projects and be part of a passionate team of experts.

Wolfgang, Finance Director Corrugated Packaging

You get 18 months of full-time on the job training and as a nice plus you get to travel to different locations too.

Martina, IGP Graduate

I came across the IGP through my university and really liked the international set-up of the programme!

Patrick, IGP Graduate

This programme gives young potentials great opportunities to explore the packaging and paper industry in an international environment and develop valuable skills.

Lidija, Head of Group People Development
International Graduate Programme alerts