Brand differentiation through sustainable packaging: Abzac and Mondi demonstrate success with ProVantage Kraftliner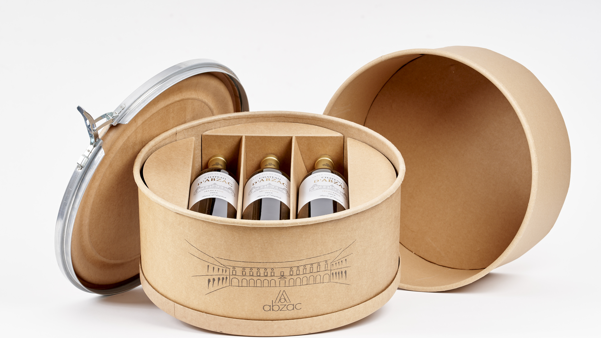 Mondi has been supplying ProVantage Kraftliner to Abzac for more than 20 years for use in their fibre drums, tubes, cores and cornerboards.
Mondi's ProVantage Kraftliner has successfully been able to fulfil Abzac's sustainability requirements as well as enhance product and brand differentiation.
As a leading producer of cardboard tubes and fibre drums, Abzac needs paper that can handle the most extreme conditions including high humidity, low temperatures, heavy weights, and over long distances. The strategic partnership with Mondi, a global leader in paper and packaging solutions, completely fulfills these needs.
Over the last twenty years, Mondi and Abzac have worked closely together to make sure Abzac's custom cardboard packaging solutions can reliably provide the high quality, sustainable and durable protection their customers need. Mondi's ProVantage Kraftliner is part of the Abzac solution as it provides superior strength and easily handles the most demanding corrugating and converting processes, making it the perfect fit for food & beverage, industrial, luxury and heavy-duty packaging.
" Our kraft drum is lightweight, made from fibres and has many advantages over metal and plastic drums including lower transport costs. Given our commitment to sustainable development, these are significant benefits to us, " explains Abzac owner Guillaume d'Anglade.
Abzac's Kraft drum is a custom cardboard packaging solution with a range of inner and outer layer options. It is the ideal solution for easy handling, packing, transporting and storing dry, paste, semi-liquid, and liquid products.
Abzac has 14 plants across Europe and North America, and its headquarters are near Bordeaux, France. The family-owned business includes the 35-hectares vineyard Château d'Abzac which traditionally vinifies four wines that are exported globally. "We wanted to delight our customers with our wines and a memorable 'unboxing' experience," says Guillaume d'Anglade. "Our mini-drum, made from Mondi's ProVantage Kraftliner, securely transports our premium wines and allows Château d'Abzac to stand out."
We are proud of our long partnership with Abzac and we want to continue supporting their evolving needs. It is extremely pleasing that our ProVantage Kraftliner continues to fulfil both Abzac's sustainability, product and brand requirements.

Nicolas Choteau, Sales Director of Mondi Containerboard France.
You might also be interested in...