Meet Marcin from Mondi Świecie!
We sat down with Marcin from our Mondi Swiecie team to talk about how he got started in the paper-making industry, the incredible journey that has seen him rise through the ranks, and the growth of an award-winning programme that has seen hundreds of students follow in Marcin's footsteps. We are profiling several Corrugated Packaging colleagues this year as part of our drive to discover the opportunities, and occasional challenges, of our growth agenda.
A day in the life of a Production Manager can involve switching hats at eye-popping speeds. Production Managers have to be expert communicators, problem-solvers, organisers, mentors and so much more. Meet Marcin Licznerski, a paragon of dedication and hard work. Marcin started his journey at Mondi as an ambitious high-school student, which by now has led him to become an experienced Production Manager at Mondi Świecie, leading a team of around 80 colleagues. Since the launch of Mondi Świecie's educational partnership in 2006, Marcin has embraced his role as an inspiration to the next generation, embodying the values of integrity, fairness and the Mondi way.
"It's amazing to think I was among the very first intake of students on what is now a flourishing educational and vocational programme. I'm grateful for an opportunity that I appreciate not everyone gets," says Marcin.
"When Mondi Świecie offered me a full-time position as an operator, I grabbed it with both hands."
Empowering the Next Generation
Mondi Świecie's partnerships with local schools are all about putting people first. Katarzyna Gajos, Communication & Employer Branding Manager, recognised a worrying misalignment between the next generation of employees coming through the educational system and the needs of the labour market. It prompted her to team up with the secondary schools in Świecie in 2006.
"Our mill and our community's future depends on developing the next generation of talent and our high school programme gives young people the opportunity to learn specialist skills and embark on a rewarding career."
Since 2006, about 200 students have graduated from the programme, many of whom – including Marcin – have been awarded Mondi scholarships to study at university and gone on to join Mondi Świecie.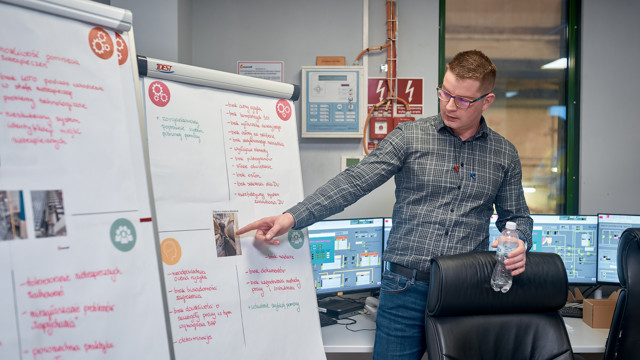 "Employment structures change from one generation to the next and there's often a shortage of good candidates with the right skills," says Marcin. "Our experts work closely with teachers to develop the syllabus and that's why the programme works so well, and why students love it."
Novelty and challenge
As Production Manager at Mondi Świecie, Marcin is responsible for paper machines PM1 and PM2, which produce Kraft Top Liner and Kraftliner respectively, and which manufacture over half a million tonnes of paper per year. Marcin oversees production, processes and quality and leads a team of 78 colleagues. Quite a journey for the young apprentice who started out as an operator on the wire and press section on PM2 seventeen years ago.
"One of the best things about my job is that no two days are the same," smiles Marcin. "Of course, there are routine tasks; I usually start by printing the latest data reports on production figures, break reduction and efficiency. I have a daily team meeting with my maintenance manager and process and production engineers. But I am also very hands-on: I make a point of visiting the shop floor to talk with our operators and get insights into quality and operations. It's the variety that keeps work interesting; there's always something new to learn or a new challenge to tackle."
People first
Marcin thrives on helping to grow our business and on creating a safe working environment for all his colleagues: "I'm so proud that my journey has come full circle, because now I even get to work alongside students from my former high school and teach them about paper making. Being able to pass on my knowledge to future generations: that's a privilege!"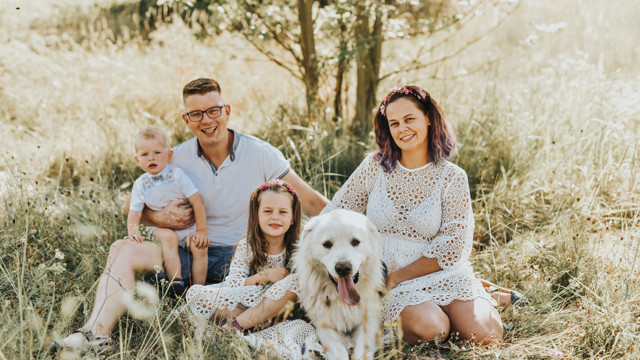 Advice for aspiring paper-making professionals?
"Be patient, don't be afraid to make mistakes, as long as you learn from them; every failure makes you wiser and stronger. For me, work-life balance is also important. I love spending time with my family, walking the dog, going to the gym and reading a good book."
You might also be interested in...