Mondi and easy2cool freshen up the eCommerce market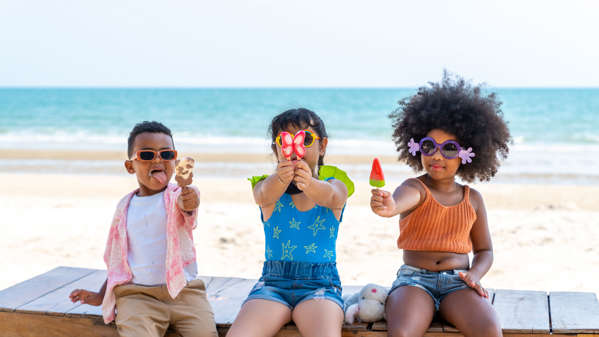 Mondi teams up with easy2cool to replace unnecessary plastic for insulation packaging dedicated to eCommerce
Mondi's FunctionalBarrier Paper wraps paper-based insulation material to safely ship frozen and chilled food products
eCommerce customers can replace both the plastic and polystyrene layer with paper, providing a recyclable solution
Mondi, a global leader in sustainable packaging and paper, has helped easy2cool, a specialist in sustainable, passive cooling solutions, create a new eCommerce paper packaging solution for fresh and frozen food.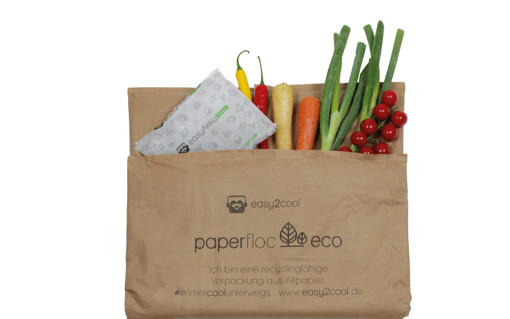 paperfloc Eco-Liner bag
easy2cool has invented a paperfloc Eco-Liner bag that contains shredded recycled paper to insulate cold products, keeping contents frozen or chilled for up to 48 hours. Prior to working with Mondi, the outer layer around the insulation material consisted of mono-PE. By collaborating closely with Mondi, easy2cool has been able to replace the mono-PE layer with Mondi's recyclable FunctionalBarrier Paper.
This development means that easy2cool's customers can opt to deliver their goods in responsibly sourced packaging created from renewable resources, in the form of insulated pouches or liners within a corrugated box. Both options have been certified recyclable by cyclos-HTP and are easy to dispose of in existing paper recycling streams throughout Europe.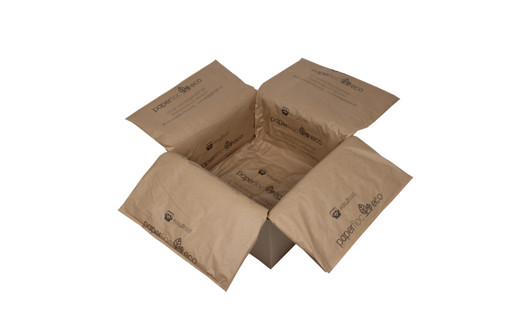 Mondi's FunctionalBarrier Paper: Insulation Protection & Content Safety
Mondi's FunctionalBarrier Paper ensures that no condensation water - naturally occurring during the insulation process - reaches the insulation material where it could compromise its integrity. It also seals the packaging, offering a strong, shock absorbent outer layer to keep the contents safe.
Marco Knobloch, Founder and General Manager of easy2cool, says: "We have trialled a number of different barrier papers, but chilled and frozen products have quite specific requirements and Mondi's FunctionalBarrier Paper meets all our requirements. Customers using the corrugated box can save up to 70% of the costs associated with the previous option of a polystyrene box, thanks to the reduced storage space used by the new foldable solutions. Another solution in our portfolio is combining a Mondi corrugated box with paperfloc insulation and our EasyAkkus product, to make a disposable cooler box that delivers reliable cooling for four days. Perfect for festivals."
Shipping fresh and frozen food products effectively and sustainably has always been a challenge. By using our FunctionalBarrier Paper, easy2cool can work towards its targets of using resources efficiently to deliver the protection of temperature-sensitive goods anytime, anywhere. While the original application was developed for fresh and frozen food, the solution can also be used for pet food, cosmetics and pharmaceuticals.

Thomas Lunz, Industry Group Manager Functional Paper, Mondi
Contact:
Judith Wronn, Head of Communication
Flexible Packaging
Tel: +49 151 17714692
Email: judith.wronn@mondigroup.com
You might also be interested in...