Unlocking the potential of paper with Mondi's FunctionalBarrier Paper range
FunctionalBarrier Paper: The Answer to Sustainable Packaging Demands
Mondi's FunctionalBarrier Paper range is the answer to the growing consumer demand for more sustainable packaging. By applying various barrier technologies to paper, we provide packaging solutions that are fit-for-purpose and sustainable. The advantages of paper are clear when sourced responsibly, the key is getting the paper to achieve the same barrier properties as other non-paper solutions, while keeping its sustainability benefits.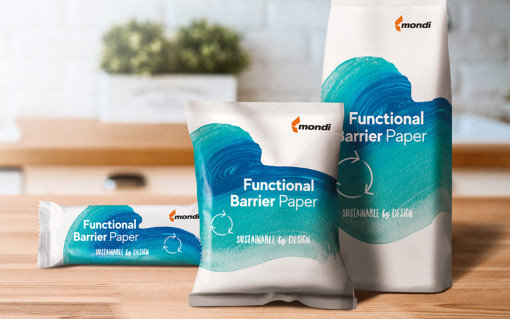 Different barrier technologies
By applying different barrier technologies to paper - such as extrusion coatings, aqueous coatings, and other very high barriers - Mondi has created a solution that is fit for a range of purposes. From medium barrier solution for industrial, eCommerce and personal care packaging, to the high barrier functional paper which is perfect for frozen foods and chocolates. The very high barrier solution is suited to consumer food products such as coffee, cereals and confectionery.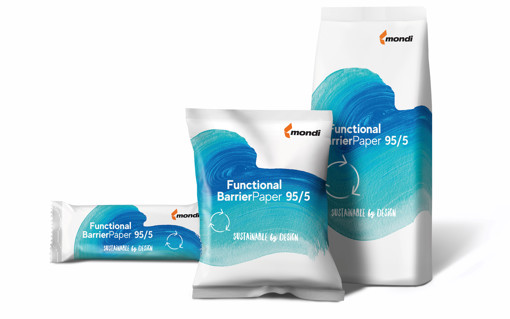 Sustainable protection
These solutions offer protection and sustainability, aligning with Mondi's integrated value chain and commitment to circular economy practices. Collaboration with stakeholders and customers ensures tailored, effective packaging solutions. As the industry shifts towards sustainability, Mondi aims to innovate and create effective barriers while meeting evolving market expectations.
Find your solution

Our FunctionalBarrier Papers are fibre-based alternatives to plastic used for HFFS/VFFS. Let them excite you, be it for frozen food, eCommerce or anything in between.

Explore our range