Jabulani Agri-village – a model for future success
Our journey began in 2009 on Mondi land in Mkhondo, about 25km from Piet Retief (South Africa). At the time, we had around 9,590 people in 62 impoverished villages with no security of tenure living in unsafe conditions and while 90% of these people have no employment relationship, either present or past, with Mondi or its contractors, they have accumulated rights through their length of stay on the land.
Many had no access to municipal and social services and had limited economic opportunities, with resultant high levels of unemployment in the area. These communities were understandably frustrated and trust levels were low, so we set out to drive our business success by helping our communities thrive.
The result was a pioneering public-private partnership development project that has been adopted countrywide to address land tenure and reform challenges.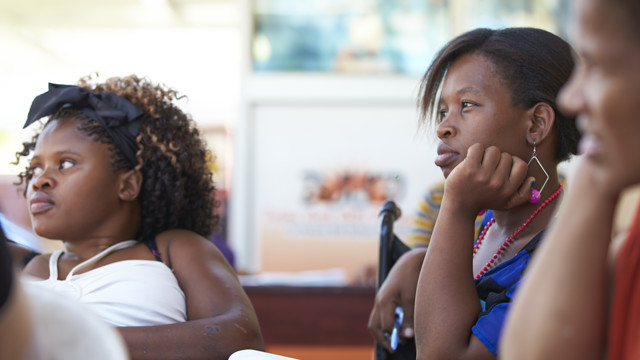 The project is essentially an integrated settlement development programme that gives populations living in temporary accommodation in remote villages the opportunity to move to new, permanent accommodation with secure tenure, municipal and social services.
For our pilot project, five existing small villages were amalgamated into one new sustainable agri-village, Jabulani (Zulu word meaning 'be happy'). An agri-village is a sustainable rural development that promotes agriculture-based livelihoods to improve living conditions for people in isolated villages and provides sustainable solutions to alleviate poverty.
Jabulani now provides 110 permanent residences to 500 people, with basic services, land for vegetable gardens, and access to economic opportunities. Jabulani also has a community centre, an extended and refurbished school, street lights, improved roads, an early childhood development centre, public toilets, sanitation facilities and electricity supply.
The pilot Jabulani agri-village model works so effectively because it has been developed through multiple partnerships and is multi-dimensional – looking at land tenure, food security, sustainable and affordable services, social infrastructure, skills development and income enhancement programmes.
It is also reproducible – the pilot project has given poor and vulnerable households from five villages a better life, and a further eight agri-villages, built on the same principles, are underway and are expected to transform the lives of another 762 households to over 3,000 people.
You might also be interested in...