Reducing waste and improving soil with fibre residue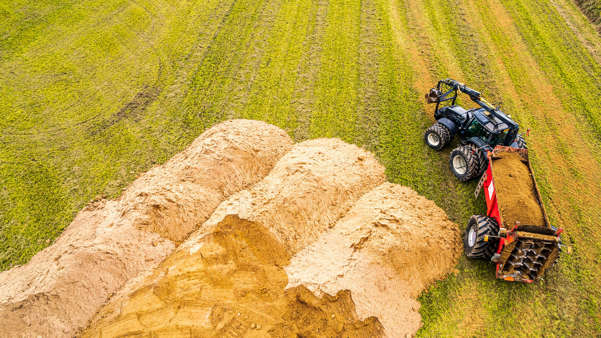 Using wastewater sludge as a soil improvement product.
The wastewater sludge from our pulp mill at Kuopio (Finland) was used in landscaping. Recently we worked with Soilfood, a manufacturer of soil improvement products for agriculture, to investigate whether it can be used for soil improvement. Comprehensive testing has been conducted to investigate if the nutrients contained in our fibre sludge are suitable to improve soil quality. This allows the nutrients to be recycled as fibres in the sludge to prevent the washout of the nutrients to the water systems. In 2021, we were able to utilise around 39,000 tonnes of wastewater sludge as a soil improvement product.
We are committed to avoid waste by keeping materialsl in circulation. Through MAP2030, we have set the target to eliminate waste to landfill from our manufacturing processes. Our manufacturing sites, R&D and innovation teams, environmental managers and sustainability experts are working together to identify ways to achieve our ambitious target. This also includes to work with industry partners, such as Soilfood, to unpack new opportunities.
You might also be interested in...