BioBlitzes: Discovering nature in our South African forestry landholdings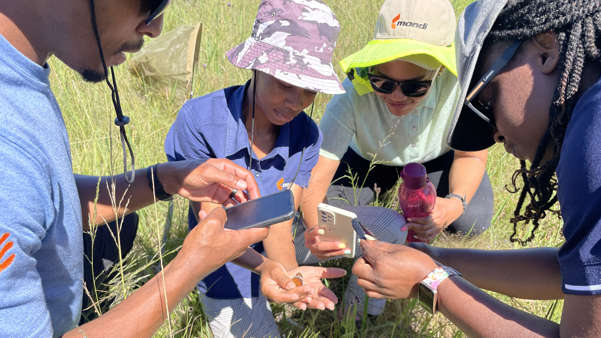 Earlier in 2023, scientists and Mondi employees, including some enthusiastic naturalists, got together to discover what animal and plant species occur on our South African forestry landholdings.
These field-based initiatives are called 'BioBlitzes' with the aim of identifying as many species as possible and compiling a snapshot of the biodiversity present in a certain area. The goal was to better understand how we can contribute to conserving biodiversity on our forestry landholdings.
Over 100 people embarked upon our 'Species Field Days', which were organised as part of the three-year partnership between the Endangered Wildlife Trust (EWT) and Mondi. The motivated observation team were supported by 10 biodiversity experts specialised in different types of flora and fauna of the region, including some EWT staff.
It was great fun to discover and identify species in the field. I almost felt like a scientist for a day! I gained more insights into the variety of plants and animals living in the areas within which I work. I never knew such a range of species existed in these areas."

- Precilla Seeparsad, HSE Coordinator at Ringomode
These records are helpful in building long-term observations of species on our forestry landholdings as part of a larger process of evaluating the state of ecosystems and populations of material species. This will in turn allow us to periodically track our biodiversity management efforts on our forestry landholdings, and to set robust science-based targets to improve our conservation efforts going forward.
As part of our MAP2030 sustainability framework, Mondi has committed to conduct biodiversity assessments at its mills and forestry landholdings by 2025. We identify important biodiversity sites around our operations, evaluate environmental aspects that may affect the range of living species and develop action plans.
Find out more about our landscape-level approach and how we manage ecosystems.
You might also be interested in...