Expanding our own recycling research and development facilities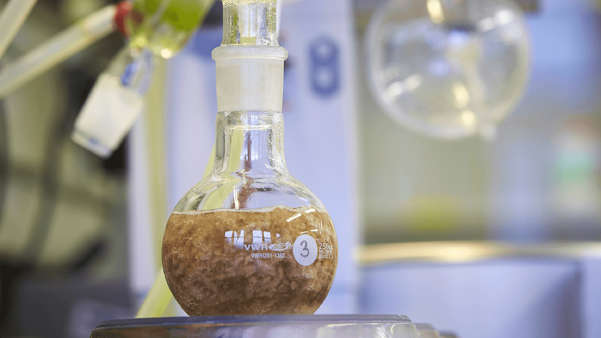 Investing in recycling research.
In 2022, Mondi announced the opening of a recycling laboratory with a focus on fibre-based products and pulp at Mondi Frantschach (Austria). The laboratory uses the Cepi 4evergreen test methodology to verify recyclability of fibre-based packaging solutions.
Research is also underway to increase the recyclability of plastics, and paper-based materials. We invested €5 million in a new R&D centre in Mondi Steinfeld (Germany). When completed, it will include pilot lines for both plastic- and paperbased solutions as well as an analytical laboratory and a customer experience centre. This will enable us to work with our customers to accelerate the delivery of scalable solutions.
Did you also know that Mondi endorsed a common vision for an effective and ambitious UN Global Treaty to End Plastic Pollution alongside over 80 global businesses across the plastics value chain, financial institutions and non-governmental organisations in 2022?
The vision is the creation of a circular economy in which plastic never becomes waste or pollution, and the value of products and materials is retained in the economy.
You might also be interested in...