Spotlight on Mariola Zaborna & Izabela Malinowska-Płuzińska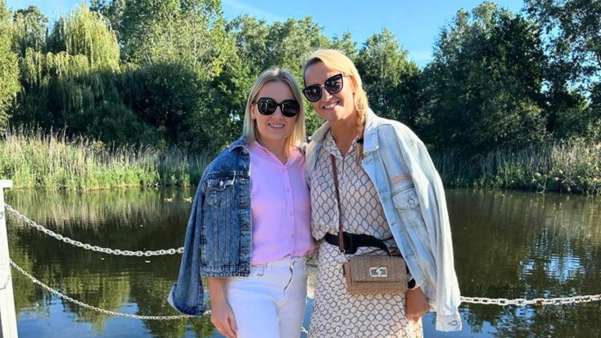 How we overcame cancer and grew through adversity.
We are profiling several Corrugated Packaging colleagues this year as part of our drive to discover the opportunities, and occasional challenges, of our growth agenda. Izabela Malinowska-Płuzińska, Production Director, and Mariola Zaborna, HR Manager, from our Mondi Warsaw plant, formed a firm friendship that became a lifeline when they were both diagnosed with cancer within a couple of years of each other. We spoke to Izabela and Mariola about how they found courage in such a distressing situation.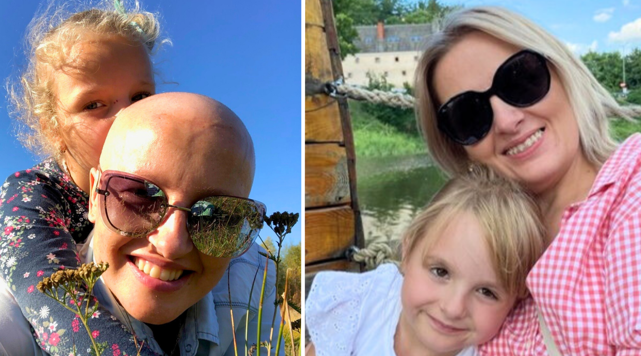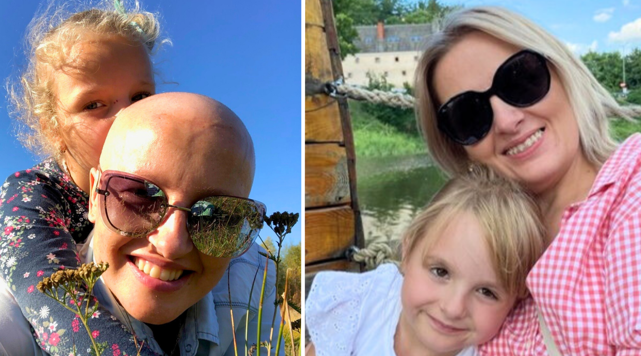 Izabela: I'm a good example of how being open-minded and ambitious can lead to all sorts of opportunities. I joined Mondi Warsaw in 2015. I originally applied for a customer service position at Mondi, but the job had been filled and they offered me a position as assistant to the Managing Director. I accepted on the understanding that when there was an opening in customer service, I would change. It happened quicker than I thought! After three months, I became a customer service specialist, and in the same year I was promoted to a managerial position. I was young, but my background gave me a different perspective. It goes to show that if you're open-minded, ambitious and have ideas, you can achieve anything!
Mariola: When I started at Mondi Warsaw in 2018, I felt at home straight away. I began my career in Human Resources at age 22 and worked at several multinationals before joining Mondi. Working in HR was a 'happy accident'. It was the right role for me, and things clicked straight away at Mondi. I felt like I'd been here for years; we had things in common, and we're a great team. People at Mondi are optimistic, determined, and have a good sense of humour.
People often think Mariola and Iza are sisters. Iza with her colleagues. Mariola in her element, promoting Mondi Warsaw as an employer.
Izabela: "I found a lump in my breast and thought the worst." I joined the quality department in May 2021, and in June 2022 I found a lump in my breast soon after returning from the Mondi Leadership Forum in Barcelona. My grandmother had had cancer, I'm a mother with a six-year-old daughter, and you think the worst thoughts. I had two surgeries in two months, followed by radiation therapy. I was off work for months yet my colleagues would always check in with me. My boss said, "This is your time to recover, and we're waiting." I came back to work quickly because I felt it was important to swap the hospital for a normal life again. Now I make the most of every day. If there's a problem, my attitude is quite different. Now I think, "Okay, there's a problem, but there is also a solution, and I'll find it!"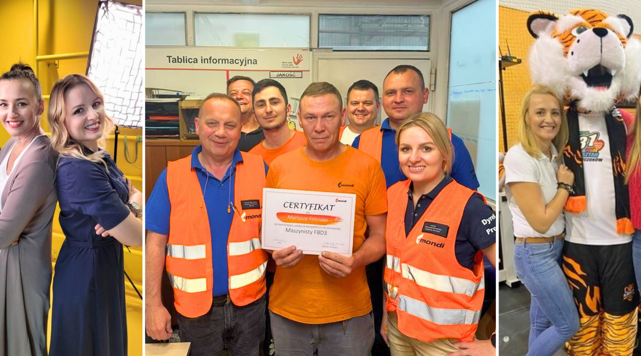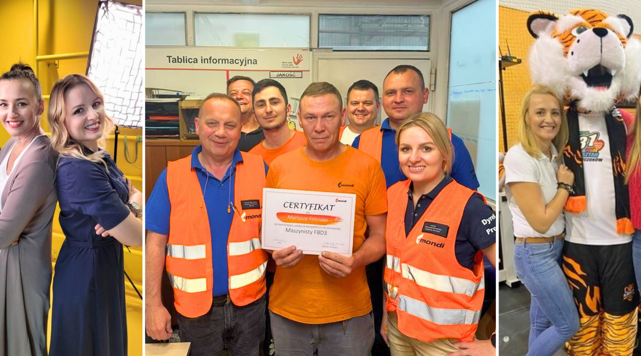 In March this year, I was promoted to Production Director, which is a big challenge because we are in the middle of an investment and modernisation project. There are a lot of changes and challenges, and I enjoy them all.
Mariola: When I discovered I had cancer, I thought, "The timing couldn't be worse!" I'd only been at Mondi Warsaw for six months. To begin with, the doctors couldn't believe it - they told me I was too young, it couldn't be cancer. I thought, "Why now? It's the beginning of a new chapter in my life; I've found a great company with great people!" You don't know if there'll be a place for you after you recover. I was relieved and reassured when my manager told me that Mondi would hold my place open. He said, "Just focus on your recovery." I had to take a long time off work for chemotherapy and radiotherapy – it was very demanding. My optimism was my strength; I believed everything would be okay.
Izabela: I love Mariola's sense of humour. People find it hard to believe that we both battled with cancer because we are both young, healthy, and not in bad shape. We work together in Mondi Warsaw. What have we learned? Whatever the situation, even if it's very stressful, you can turn things around by taking a different viewpoint. Mariola can tell a story in such a funny way, she gives me such energy, and having a sense of humour is so important in this serious world. There are colleagues who can become real friends in a seemingly hopeless situation. I appreciate the opportunity to work in such a diverse environment, and I value the support and empathy of my female colleagues.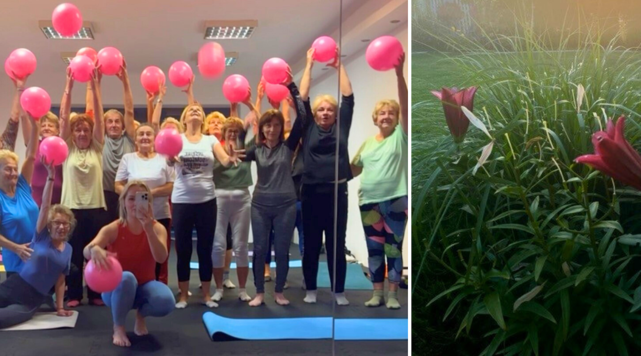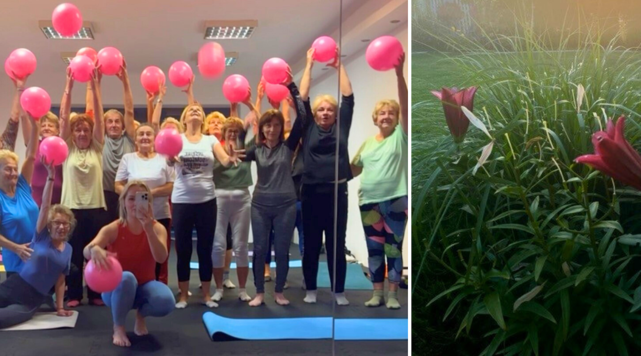 Izabela: My illness made me more courageous. Outside work, I'm a mother and a fitness instructor. Before I got sick, I was into cardio and Tabata training – high-intensity, fast workouts. After my illness, I slowed things down and became a Pilates instructor. I coach seniors three times a week and it's amazing, really satisfying and gives me balance. At first, I saw my illness as a tragedy, but then I realised it was an opportunity for reflection. Life is short and things like this can happen to anyone. If you have a dream or ambition, or a bucket list, don't wait, because you never know what might happen!
Mariola: It's important to be optimistic, to have a sense of humour and focus on the future. After my illness, I felt like I had superpowers, because I had won. I had a new respect for life, because any day, at any moment, everything can change. So I enjoy life, I spend my free time in my garden because it's the place where I can rest. And, of course, there's my family; my daughter is eleven. These are the things that make life worth living.
Izabela: Check your health! If something is wrong, even if you're not sure – some pain in your back or your head and you've had it for a while – just check with your doctor. If the doctor says it's normal and your intuition tells you otherwise, get a second opinion. After all, it's your body and your life. You're responsible for it, take it seriously! Because this can happen to anyone, but it can also have a happy ending. You can find your balance again and it can teach you a lot, and you can come out the other side even stronger.
You might also be interested in...