9 things you can do to shop online more sustainably
Online shopping may have become second nature and oftentimes the preferred method of purchasing goods, but it does not mean we are averse to its environmental impacts.
There is a growing consciousness of the effects of convenience and the ethos of the companies we buy from, which increased during the pandemic as people had more time to reflect on it. A survey by PWC in June 2021 showed that half of all global consumers surveyed say they've become even more eco-conscious.
Source: PWC's June 2021 Global Consumer Insights Pulse Survey in The rise of the eco-friendly consumer, strategy+business, 8 July 2021
To contribute to a more sustainable supply chain, we can better understand what we purchase and demand more from brands when it comes to shipment, packaging, and carbon offsetting.
Not sure where to start? Here's how to rethink our online shopping habits and contribute to a more eco-friendly commerce cycle.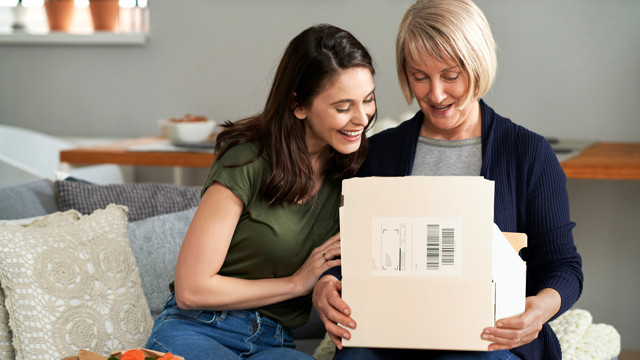 How to play an active role in making eCommerce more sustainable
Practice conscious consumerism and shop slow. More and more brands now actively promote thoughtful shopping approaches to purchasing goods over cheap and quick fixes. Look for businesses that embody these same guiding principles. Source: What does sustainability mean for ABOUT YOU?

Shop locally and support local artisans. Find goods that have been made with passion, craftsmanship and sustainably sourced materials. Opt in to receive updates from store managers to learn more about specific items and stay connected with what is coming next.
Utilise free recycling and repair services. H&M has recycling boxes in all its clothing stores worldwide, with customers rewarded with a £5 voucher. The items are then sorted into three categories of re-wear (as second-hand goods), reuse (made into other products) and recycle (into textile fibres for new materials). They also have a 'Take Care' platform with tips on repairing and caring for garments. UK-based business Toast even offers afree repair service in select stores.
Source: H&M Product Sustainability and H&M Group collect, recirculate and recycle, and H&M Take Care
Source: Toast Renewal
Don't order multiple sizes and colours you know you will need to return. Make use of size charts online, take time to decide, and practice a more precise approach to ordering.



54%

of Gen Z shoppers consider their carbon footprint when purchasing

How to reduce your eCommerce carbon footprint, Klarna, 14 October 2021

Try to keep your online order in full to limit multiple shipments. Do not order single items at different times. One package on a single load uses fewer materials and space in shipping than single item wraps, reducing the environmental impact of an online order.
Make use of stores offering CO2 free shipment. According to Klarna's research, 54% of Gen Z shoppers consider their carbon footprint when making a purchase decision. Companies that carbon-offset purchases – by contributing a percentage of profits to environmental projects – retain a loyal customer base. Most retail purchases only require a 1-2% increase in the purchase price to cover the CO2 emissions they create.
Source: How to reduce your eCommerce carbon footprint, Klarna, 14 October 2021
Recycle or reuse the packaging an item is delivered in. Check how your item will be shipped – is it with recycled packaging and minimal plastic materials? Look for sustainably packaged orders so that you can recycle the materials or reuse them for returns.
Shop brands that action sustainability. A global study by the Zeno group reveals that "consumers are four to six times more likely to trust, buy, champion and protect those companies with a strong purpose over those with a weaker one". Patagonia gives 1% of sales to preserving and restoring the natural environment. Amazon now offers consumers the option to pick 'No-rush shipping' or 'Amazon day delivery' to consolidate an order into a single package, rather than multiple packages delivered on different days.
Source: How The Conscious Consumer Is Revolutionizing eCommerce, Forbes, 6 April 2021
Hold brands accountable. Give feedback to a brand about unsustainable packaging, boycott a brand if their business harms the environment and take to social media to voice concerns. There are many ways to make a change and often it comes from education, demand and a public call to action. In the end, people will only buy from the brands they agree with.
Source: 7 in 10 Customers Will Buy More from Brands They Trust; Abandon Those They Don't, Adobe, 4 November 2021
As a brand owner, make sure your customers know your sustainable eCommerce methods
As demand for online shopping increases and consumers become more conscious of their purchases and where they are buying from, we are here to help you meet those demands. Mondi works to respond to eCommerce supply chain needs with innovative packaging solutions that are sustainable by design.
You might also be interested in...