UK food market first as Mondi launches new recyclable paper-based packaging with Veetee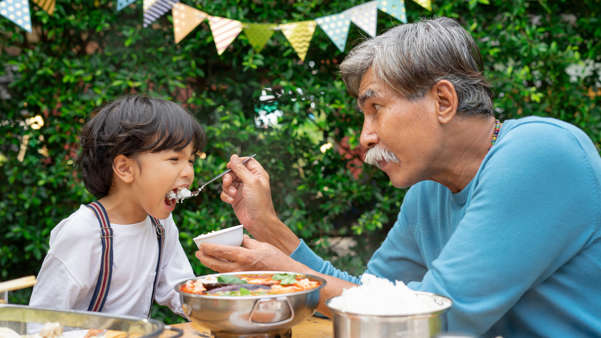 Mondi and Veetee are launching the first paper-based packaging for dry rice in the UK
Created using Mondi's recyclable FunctionalBarrier Paper, the new packaging was developed for Veetee's rice range, on shelf since April
Providing a direct replacement to plastic, the packaging has fit for purpose barrier properties to protect the products while supporting Veetee's goals to reduce plastic
Mondi, a global leader in sustainable packaging and paper, is bringing paper-packed dry rice to the UK for the first time, by collaborating with award-winning rice supplier Veetee.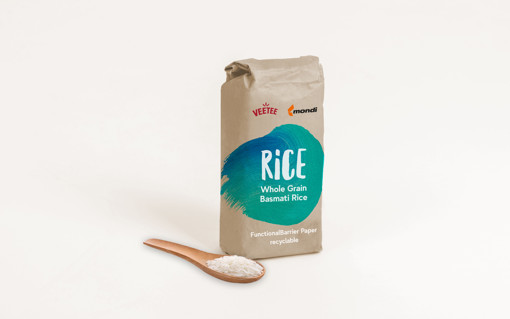 Sustainable Rice Packaging Innovation
Veetee's new rice packaging has been created using Mondi's FunctionalBarrier Paper, providing a safe, secure and strong alternative to the industry standard plastic packs. Veetee and Mondi are the first in the UK to launch a paper-based alternative for dry rice, customised in direct response to consumer demands for more sustainable packaging.
Mondi uses its customer-centric approach to evaluate the needs of the product, customer and consumer to deliver a fit-for-purpose solution - using paper where possible and plastic when useful. The company provided a full in-house solution for Veetee - sourcing certified renewable material, producing the certified kraft paper, add barrier functionality and printing it before delivering the final paper-based reels to Veetee for conversion and filling.
The two companies collaborated closely on the whole creation process: as with all food products, the barrier properties for the packaging needed to be suitable for the contents, in this case providing protection against moisture and ensuring a long shelf life. Several trials were carried out to ensure the result was a truly customised solution that worked on all counts, while supporting Veetee in their mission to reduce plastic and make packaging recyclable.
This is a quality collection of food products, being sold in a recognised UK retailer. Like us, Veetee has their eyes on sustainability at all times: targeting net zero carbon emissions, reducing single use plastic and increasing closed loop recycling - our MAP2030 target is to make all our packaging reusable, recyclable or compostable. It has been an absolute pleasure to work with Veetee on their transition to a paper-based packaging.

James Yarrow, Regional Sales UK & Ireland Consumer Flexibles, Mondi
The new packs have been certified by OPRL as widely accepted for kerbside recycling in the UK, making disposal easy for the end users and supporting a circular economy. Thanks to the high printability of Mondi's FunctionalBarrier Paper, Veetee is able to communicate the disposal messages on-pack and retailers can clearly promote the brand and different products on-shelf.
Our goal was to eliminate unsustainable packaging and we are very proud to have achieved that as a first to market in the UK – both with paper packaging and our unique Rice Box. Mondi shared our vision and was committed from the outset; the team's expertise is second to none and we have both thoroughly enjoyed the collaboration. Following some capital investments enabling us to handle this new paper packaging, we are excited about this launch which we know consumers will welcome.

James Brett, Group Marketing Director for Veetee
Contact:
Judith Wronn, Head of Communication
Flexible Packaging
Tel: +49 151 17714692
Email: judith.wronn@mondigroup.com
You might also be interested in...