Mixing sustainability and convenience: Mondi and Baumit launch water-soluble bag for dry mix mortar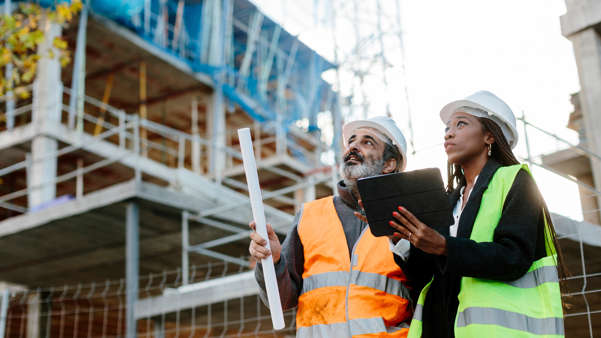 Mondi launches SolmixBag, a paper packaging solution that dissolves in water, eliminating waste
SolmixBag is made from one-ply Mondi kraft paper, using renewable resources, and offering high strength and excellent product protection
Launched with building materials supplier Baumit, the solution helps to reduce waste for the global construction industry
Mondi, a global leader in sustainable packaging and paper, is introducing SolmixBag, a water-soluble bag for the construction industry.
SolmixBag is a one-ply paper bag created to store and transport dry construction materials such as cement and dry mix mortar products. It's designed to dissolve when getting in contact with water during the mixing process - the fibre of the packaging simply integrates with the product as it is mixed. This eliminates waste, reduces paper waste management costs and minimises dust on the construction site, as the bag is simply placed into the mixer without the necessity to open it up front.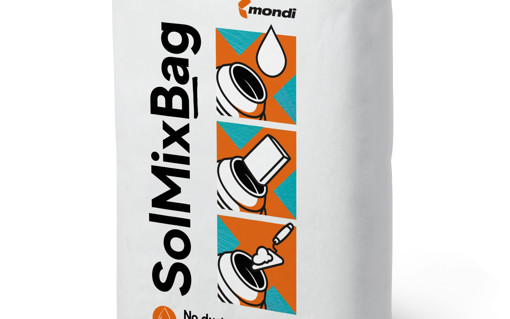 Eco-Friendly SolmixBag
The bag is produced in-house thanks to the company's uniquely integrated value chain: SolmixBag is created from Mondi's water-soluble sack kraft paper and uses 20% less paper than the industry standard 2-ply paper bags.
The solution is able to run on existing filling machines, and it is available in standard sizes, offering customers a smooth transition from their existing solutions. SolmixBag provides the same strength and shelf-life as its predecessors, with good printing results for a quality, stand-out appearance on shelf.
Mondi has worked with its long-standing customer Baumit to bring SolmixBag to market for dry mix concrete. The two organisations collaborated closely throughout the product development and are committed to supporting the whole construction industry as it endeavours to reduce waste.
We are closely collaborating with our partners in the building material industry to eliminate waste disposal and dust, which benefits both the environment and the workers on site. The launch of SolmixBag with Baumit is an important step to make a real difference to the sustainability of the whole industry.

Ferdinand Muck, International Key Account Manager, Mondi.
Peter Weißmann, Head of R&D Dry Mix Mortar, Baumit
Group says: "Working closely with Mondi means we have been able to test and trial these bags thoroughly and the results will soon benefit new product groups. The impacts on sustainability are vast. Our customers on building sites love the new technology due to the multiple benefits – no waste and reduced dust as the two most important. It was a pleasure to work with the Mondi team, their packaging expertise enables us to help the construction industry make effective, positive change for the future."
Contact:
Judith Wronn, Head of Communication
Flexible Packaging
Tel: +49 151 17714692
Email: judith.wronn@mondigroup.com
You might also be interested in...