Circular Driven Solutions
We are committed to innovative packaging and paper solutions that keep materials in circulation and avoid waste.
Creating sustainable packaging and paper
Consumer demand for sustainable products continues to grow. As a key part of Mondi Action Plan 2030 (MAP2030) we are committed to make 100% of our packaging and paper portfolio reusable, recyclable or compostable, with 82% achieved in 2022.
Our focus lies on innovation to develop new solutions, keep materials in circulation and engage with customers and partners to drive progress at scale. We consider the environmental impacts of our products at each stage of the value chain, from the sourcing of raw materials, to material efficiency, product design and safety and a sustainable end-of-life.
82%
of our packaging and paper solutions are reusable, recyclable or compostable (based on 2022 revenue)
234
products assessed in our Product Impact Assessment life cycle tool
€22m
invested in R&D in 2022 to drive deeper collaboration across the value chain
2022 circular driven solutions highlights
Insights on our circular driven solutions
Our team unpacks sustainability at Mondi and shares why they are excited about our MAP2030 and the opportunities it provides.
Our solutions commitments, targets and performance
Make our packaging and paper solutions reusable, recyclable and or compostable
Targets
100% of our packaging and paper products are reusable, recyclable or compostable by 2025
2022 performance
Our business units made progress in the implementation of their circular driven solutions roadmaps. Based on our revenue, 82% of our portfolio of packaging and paper solutions is reusable, recyclable or compostable today (up from 77% in 2021). We continued to collaborate with our customers to deliver more sustainable solutions, for example with the European fashion e-retailer MODIVO on its eCommerce packaging.
We conducted 234 Product Impact Assessments, and 335 Product Carbon Footprints were calculated. We updated our Sustainable Products Criteria our Mondi's 'Path to Circularity Scorecard' criteria (see below) to reflect latest insights and developments in regulatory and industry guidelines.
We continued to invest in research and development. Mondi announced the opening of a recycling laboratory with focus on fibre-based products and pulp in Austria, as well as a €5 million investment in a new R&D centre in Germany.
---
---
Avoid waste by keeping materials in circulation
Targets
Eliminate waste to landfill from our manufacturing processes
---
---
Work with others to eliminate unsustainable packaging
Targets
Progress made through our partnerships and stakeholder engagement activities every year
2022 performance
We continued to collaborate in various cross-industry organisations to drive progress at scale.
We continued to engage with the World Food Programme to tackle food waste and help improve food security for vulnerable communities supported by WFP around the world.
Mondi joined the Business Coalition for a Global Plastics Treaty in 2022 and endorses a common vision to end plastic pollution.
As part of our engagement with CEFLEX, we were involved in near infrared (NIR) sortability tests, a position paper on recycled content, and testing of the web-based Design for Circular Economy (D4ACE) tool.
Mondi representatives were also involved in the development of three 4evergreen guidelines with the aim of boosting the circularity of fibre-based solutions in Europe. Mondi also joined the CELAB-Europe Regulatory workstream.
---
---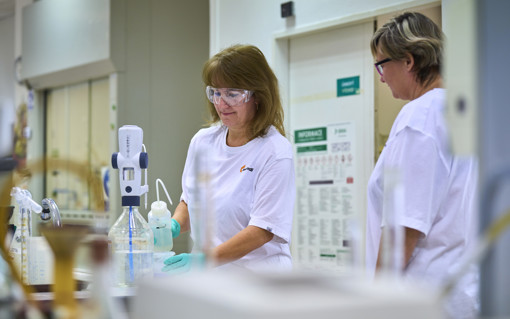 How we define a sustainable end-of-life
Different stakeholders have different lenses to define sustainability and sustainable packaging. At Mondi, we believe that a harmonised approach across the entire product portfolio is key to drive innovation at scale and keep track of the progress. We have developed Mondi's 'Path to circularity' scorecard as a harmonised definition of what it means for a product to be deemed to have a sustainable end-of-life - reusable, recyclable or compostable – across all our product groups.
Our sustainable design principles
As up to 80% of the impact is determined at the design stage, our Sustainable Product Principles (SPP) capture seven sustainable design fundamentals to guide our product design towards more sustainable paper-based, plastic or hybrid solutions.
Our product life cycle assessment (LCA) tools help our customers understand the environmental impacts of product and packaging solutions.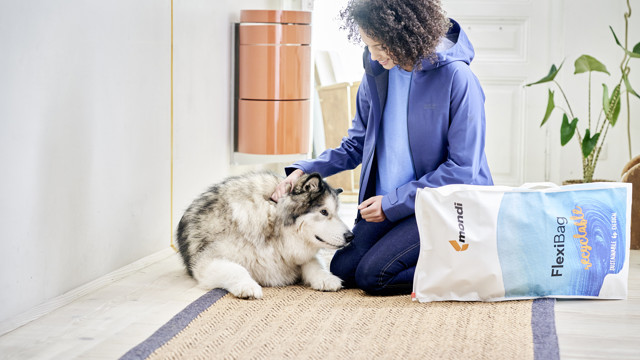 See our other commitments