Closing the loop for more sustainable solutions in eCommerce and construction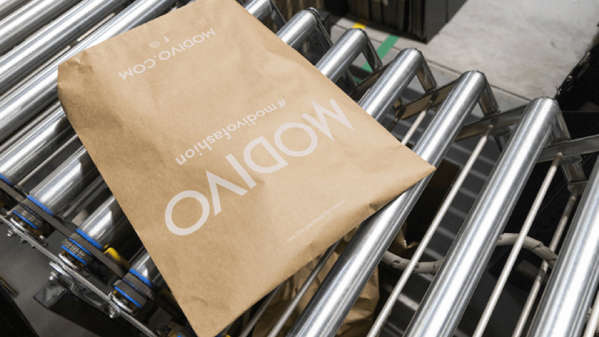 Closing the loop for more sustainable solutions and expanding our research and development facilities.
In 2022, we worked with a large European fashion e-retailer, MODIVO, to create a range of packaging solutions tailored to eCommerce needs.
We supported MODIVO to switch from the standard rigid packaging, used in the distribution of the e-retailer's collection of shoes, bags and clothing, to Mondi's MailerBAGs. These bags are reusable and recyclable; designed to reduce waste and protect products and to reduce the space requirements and overall packaging costs.
We are also taking an active role in promoting the recyclability and collection systems for hybrid paper-based materials from the construction sector.
Mondi was able to improve our packaging considerably and support us in reaching our sustainability goals. The Mondi portfolio offers solutions that are fit for purpose, using less space and material, while still protecting the goods on their way to our customers. Not only is this shift more environmentally friendly and cost-effective for our business, but it also reflects our commitment to meeting our customers' expectations and consistently improving their experience.

Łukasz Boguszewski, Logistics Director, MODIVO.
Our aim is to recover the high-quality fibre of the packaging waste materials after use and to keep this material in circulation to produce new fibre-based solutions.We have initiated several pilots to promote a circular economy for paper bags and we are examining collection systems with waste management companies for used paper bags from the construction industry in different countries.
Our goal is to better understand feasibility, different methods of material segmentation, and cost levers of the collection systems. One example is the pilot we did in 2022 with the construction company OHLA in Madrid, which over three weeks collected and recycled roughly 10,000 used paper sacks, equal to roughly one tonne of paper from construction materials.