Empowered People
We are committed to creating an empowered and inclusive team that contributes to a better world.
Inspiring a global and diverse workforce
With around 22,000 Mondi employees in more than 30 countries, we want to inspire a global and diverse workforce, which feels empowered and safe to develop the skills they need now and in the future.
Our role as an employer is to support our people in realising their individual potentials. We aim to create an inclusive work environment that provides equal opportunities and values safety, health and mental wellbeing.
Empowering people is an integral part of our Mondi Action Plan 2030 (MAP2030).
22%
women employed across Mondi
31%
of employees completed Performance and Development Review
8%
improvement of our Total Recordable Case Rate compared with our 2020 baseline
2022 empowered people highlights
Our people commitments, targets and performance
Build skills that support long-term employability
Targets
Enable our employees to participate in upskilling programmes
2022 performance
Employees and contractors across Mondi completed 443,000 hours of training, including 49% of hours dedicated to safety training, and 3,200 hours of new ways of learning such as e-learnings and online sessions.
Around 31% of employees took part in the online 'Performance and Development Review' (PDR) process facilitating individual feedback. 24% completed the Mondi 'Individual Development Plan' and 734 employees received 360° feedback.
---
---
Provide purposeful employment for all our employees in a diverse and inclusive workplace
Targets
Achieve 90% Purpose Satisfaction score in our employee survey
Achieve 90% Purpose Satisfaction score in our employee survey
Employ 30% women across Mondi
2022 performance
Around 2,600 employees were invited to share their views on topics such as work-life balance, inclusiveness and personal wellbeing in our pulse surveys in 2022. The results offered first insights on how we are performing against our MAP2030 targets around purpose satisfaction and inclusion.
We established the 'Curious Community', which connects employees from 17 countries across all business units and career levels and serves as a sounding board to develop new initiatives and ideas around D&I.
We had 22% female employees, which is an improvement of 1% since last year. Female representation of our Executive Committee was 25%, with female direct reports to the Executive Committee 25%, and 33% female directors on the Mondi Board.
---
---
Create an environment that enables a positive work-life experience, valuing our safety health and mental wellbeing
Targets
Zero life-altering injuries
15% reduction of Total Recordable Case Rate
Support our employees in pursuit of a work-life experience that enhances their wellbeing
Our operations drive awareness of and take measures to improve health and mental wellbeing
2022 performance
Unfortunately, we experienced a contractor fatality at Mondi Frantschach (Austria). Although no system failures or management actions were identified that could have prevented the incident, it is a reminder that we can never be complacent in prioritising safety.
We also experienced two life-altering injuries in operations in Poland and Czech Republic. Both incidents were investigated to identify root causes and contributing factors, and necessary actions were taken to prevent reoccurrences.
We had 189 recordable cases in our operations (excluding new acquisitions). This equates to a TRCR (Total Recordable Case Rate) of 0.63 and represents a 7.8% decrease compared with our 2020 baseline of 0.68, and 11.8% since last year. We achieved our TRCR milestone, which was set at 0.66.
In 2022, we introduced a new Mental Wellbeing index as part of our Employee Survey. We also expanded the reach of our Employee Assistance Programme, with now 94% of Mondi colleagues worldwide having access to the confidential telephone hotline.
---
---
Enabling continuous learning and tailored career paths
Digitalisation, automation and augmentation shape future workplaces and we must develop skills programmes that enable everyone to acquire and refine the needed skills and capabilities.
Click through the key pillars of Mondi's culture, learning offer and career opportunities below.
We support our employees to realise their individual goals and see their contribution to Mondi's purpose by promoting a diverse and inclusive work culture that fosters a positive work-life experience and mental wellbeing.
Learn more about our culture and values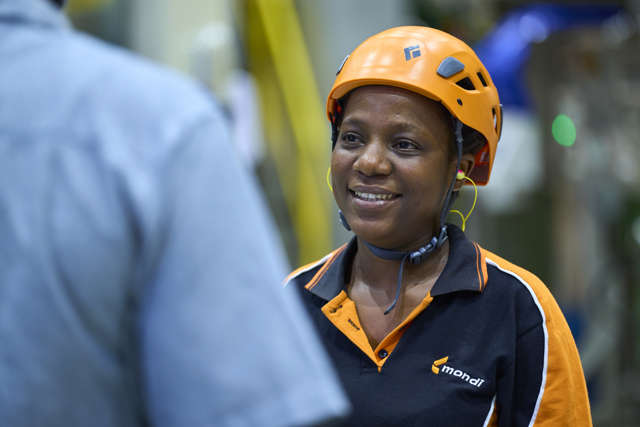 Our goal is to be a great place to work by engaging and developing our people to unpack their potential. We offer our employees access to continuous learning at any time, with in-person training, digital learning tools and e-learning tailored to the needs of employees and the business.
Learn more about our development opportunities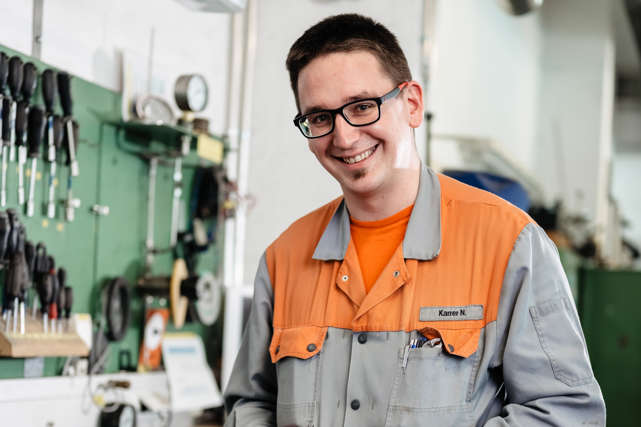 The International Graduate Programme is designed to enhance Mondi's talent pipeline and support the early development of future leaders by giving them the opportunity to gain experiences in different locations and departments.
Learn more about the IGP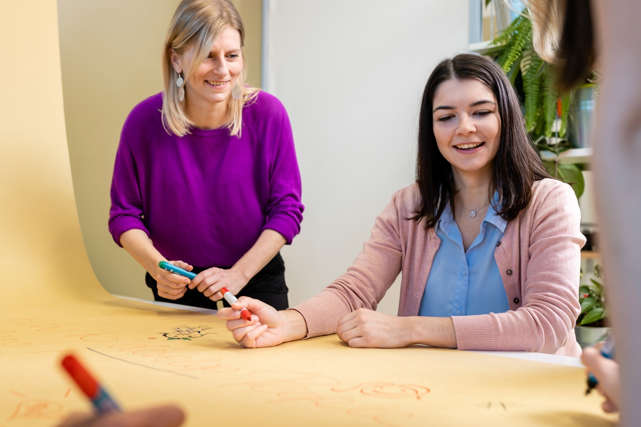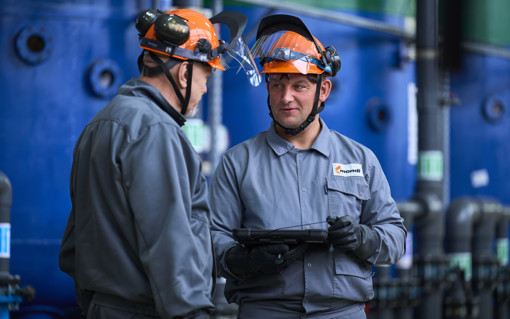 Moving from traditional safety to Social Psychology of Risk
Safety initiatives have focused mainly on workspace issues, including engineering controls and risk assessments. Discover how we changed the focus of our safety approach to balance safety controls and people by introducing the concept of Social Psychology of Risk. This new approach covers three aspects: workspace (physical controls), headspace (psychology) and groupspace (cultural and group dynamics).
See our other commitments