Responsible Business Practices
Our responsible business practices focus on environmental performance, human rights, communities and responsible procurement.
Responsible business practices underpin our MAP2030 performance
Our sustainability framework, Mondi Action Plan 2030 (MAP2030), is based on responsible business practices spanning environmental performance, human rights, communities, and responsible procurement.
Our responsible business practices at a glance
Resource efficiency is fundamental to many of our material issues. We work with partners across our value chain to use resources wisely, prevent environmental degradation and support a circular economy.
We are committed to reducing water use and increase water recycling, as well as to finding alternative solutions for waste by recycling or reuse.
Upholding and respecting human rights in our operations and across our supply chain is key.
We are working to enhance our internal processes and tools to identify and manage potential risks as we introduce our Human Rights Due Diligence approach across the business.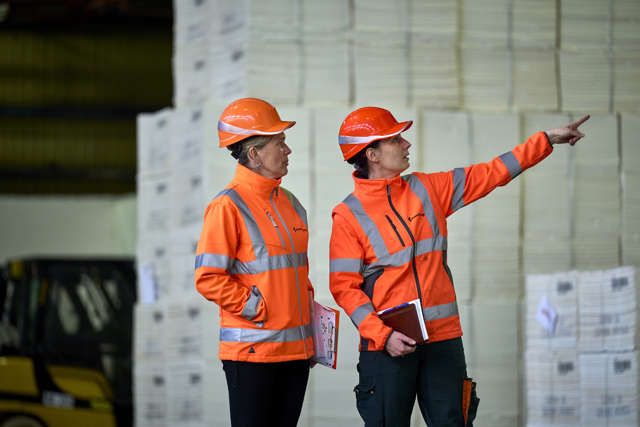 Our business thrives when it is connected to healthy and prosperous communities. We support sustainable development and engage with communities around our operations to build trust and collaboration.
We use a variety of stakeholder engagement tools to better understand the needs of local communities around our operations and our impact on them.
We focus our social investments on areas where we can make the greatest difference, guided by the principles of sustainable development, national and local development priorities and our business objectives.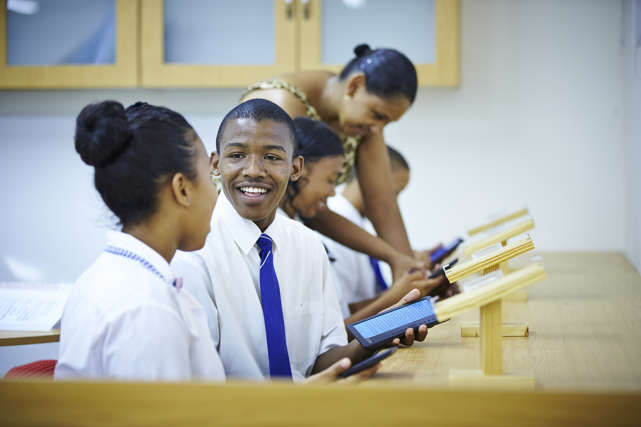 Stakeholders are seeking more and more information on how businesses manage their supply chain risks. We work to intensify our engagement with suppliers and use our responsible procurement process for evaluating and monitoring their sustainability risks and performances.
We work to maintain high standards to ensure a responsible procurement of wood and pulp through our Due Diligence Management System (DDMS).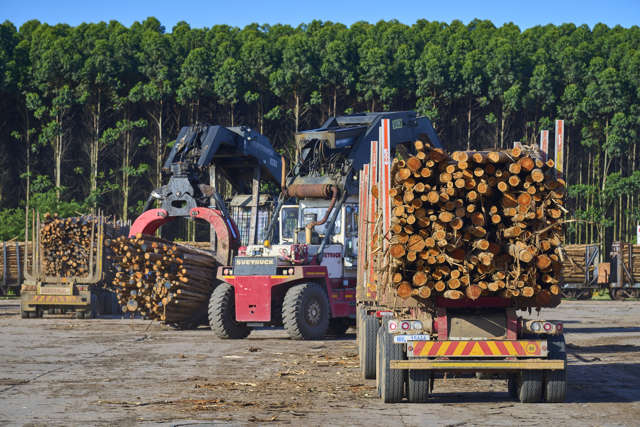 6%
reduction in specific NOx emissions compared with our 2020 baseline
€8.9m
social investments in our communities
78%
of total supplier spend screened through Responsible Procurement process since we started
2022 responsible business practices highlights
Our responsible business practices commitments, their targets and performance
Environmental performance:

We will continually work on improving the environmental performance of our operations to minimise environmental impacts
Targets
Reduce specific contact water consumption by 10% by 2030 from a 2020 baseline
Reduce specific effluent load (measure COD) by 15% by 2030 from a 2020 baseline
Reduce specific NOx emissions from our pulp and paper mills by 10% by 2030 from a 2020 baseline
Reduce specific waste to landfill by 30% by 2030 from a 2020 baseline
100% of our operations will be certified according to globally accepted environmental standards equivalent to ISO 14001 by 2025
2022 performance
The specific contact water consumption of our pulp and paper mills decreased by 3.2% compared with our 2020 baseline. We reported a slight increase of 0.4% against 2021, for example due to increased washing activities after a significant flooding at Mondi Merebank.
Specific COD emissions decreased by 7.7% compared with our 2020 baseline, and increased by 4.1% since last year, mainly due to process instabilities at the Świecie wastewater treatment plant after the annual shut.
Our specific NOx emissions were 6.1% lower compared with our 2020 baseline, and 2.6% lower than last year. These improvements are related to investments into our mills, including an improved anaerobic wastewater pre-treatment in Ružomberok.
We reported a 7.8% decrease of specific waste to landfill compared with our 2020 baseline, and 6.5% since last year. The usage of fibre sludge as soil improvement in our Kuopio mill (Finland) contributed to this improvement.
100% of our pulp and paper mills and 70% of our converting operations were ISO 14001 certified .
---
---
Human rights:

Strengthen governance systems to prevent human rights violations and remedy any adverse impacts.
Targets
Develop the due diligence and risk assessment methodology and guidance with the support of the Danish Institute for Human Rights (DIHR) by end of 2021
100% of operations with a completed human rights due diligence & risk assessment, and action plan in place to address findings by 2025
100% of operations to have addressed their human rights impacts (investigate, prevent future occurrences and remedy adverse impacts) by 2030
2022 performance
Our Human Rights Due Diligence is a continuous management process that includes the integration of human rights considerations into our procedures to identify and assess risks, defining action plans and ensuring appropriate management controls are in place.
We have continued to make progress on our human rights targets: We carried out two due diligence pilots in operations in Mexico and Türkiye to test our approach on a local level. In both operations, no violations of human rights were found. Some areas of improvements were identified, and action plans related to working hours, recommendations for safety improvements and equality were initiated.
We have also identified our human rights focus areas and established a risk-based approach and risk identification process that considers the local context, prior incidents as well as established practices.
---
---
Communities:

Maintain social investments in our communities to support sustainable development aligned with local needs.
Targets
Report on our total social investment annually
2022 performance
Mondi Group and Mondi operations around the world have spent over €8.9 million on social investments including a €2 million donations to the World Food Programme to support people in need in Ukraine.
We conducted two Socio-Economic Assessment Toolbox (SEAT) processes in Czech Republic and Türkiye. As a series of face-to-face dialogues with local key stakeholders, the Mondi SEAT assessments aim to better understand the perception and impacts of Mondi operations – both within the company and in the regions they operate.
---
---
Responsible procurement:

We mitigate risks and create greater transparency in our supply chains through our responsible procurement process
Targets
We will minimise the supplier risk ratio year-on-year
2022 performance
We continued to engage with our supplier base through our Responsible Procurement process. We conducted follow-up steps with high-risk suppliers from previous assessments and screened 369 newly on-boarded and reactivated supplier sites, of which 40 were considered potential high risk and consequently encouraged to complete a questionnaire. After a detailed assessment, one supplier site (0.3%) remained classified as potential high risk and one supplier site (0.3%) did not complete the questionnaire. Escalation procedures are being carried out. The slight increase in our supplier-risk ratio can be attributed to the smaller sample of suppliers screened.
We also completed a 'Sustainability in Procurement' project to integrate our MAP2030 targets into the procurement strategy and improved our Responsible Procurement process.
---
---
Responsible procurement:

Ensure that all our wood fibre (round wood, wood chips and market pulp) is sourced solely from credible wood sources
Targets
Maintain 100% of wood fibre compliant with credible standards (FSC™, PEFC, or Controlled Wood)
For high-risk countries maintain 100% FSC™-certified fibre sourcing or implement additional risk mitigation measures
100% FSC™- or PEFC-certified market pulp
100% FSC™ or PEFC Chain-of-Custody certification for our pulp and paper mills
We will continue to work with certification bodies to ensure credibility of the certification and Controlled Wood systems
2022 performance
We maintained 100% compliant wood fibre with credible standards comprising 75% of FSCTM and PEFC and the remainder controlled wood.
We sourced a small volume of wood from high-risk countries which was FSC Controlled Wood (with additional third-party verification) due to wood supply disruptions in Europe.
We have achieved 100% certified pulp sourcing and maintained 100% Chain-of-Custody certification with Controlled Wood requirements for our pulp and paper mills.
We participated in the PEFC and FSC General Assemblies in 2022 and contributed to issue-specific working groups.
---
---
See our other commitments