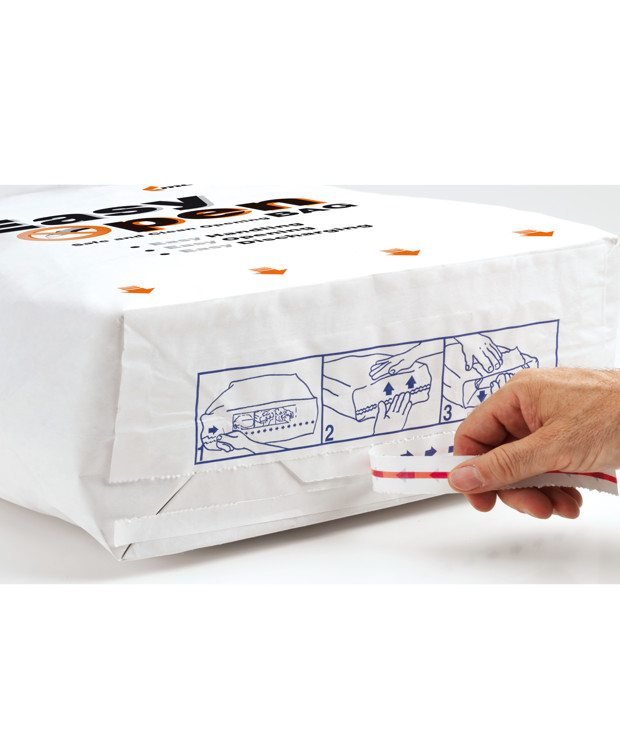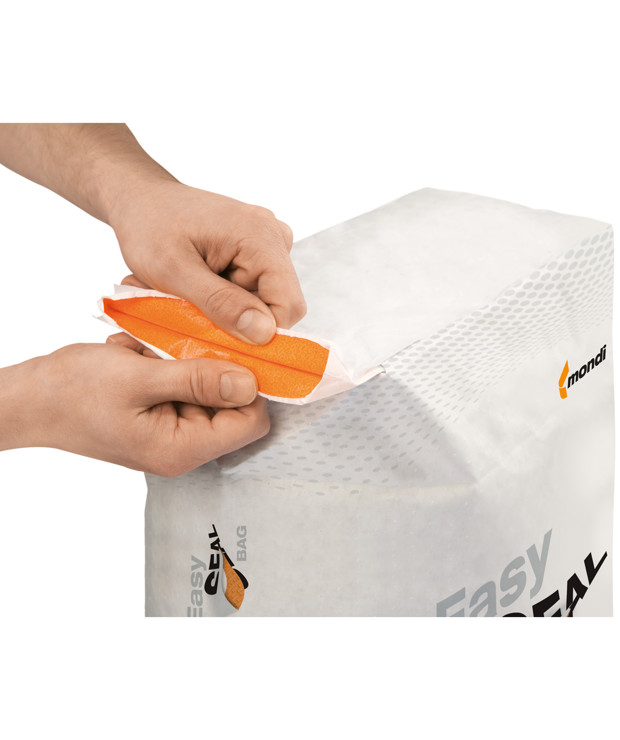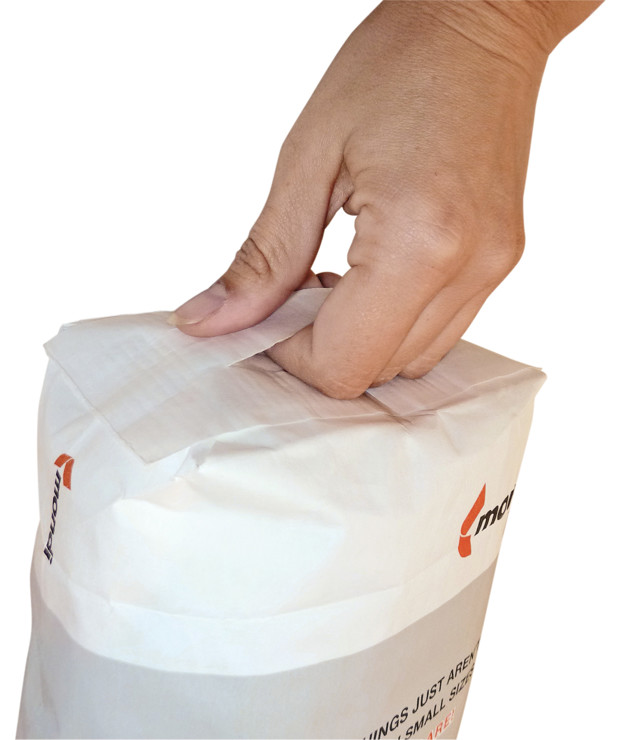 Features for paper bags
Easy Open, Easy Seal and Handles is our range of customisable features for paper bags that make using your packaging even more convenient.
---
Customised solutions

Convenient

Increases usability
Applications
Suitable for open-mouth bags, valve bags and all sizes including Mini Bags

Food

Feed

Seed

Chemicals

Minerals

Cement and building materials
---
---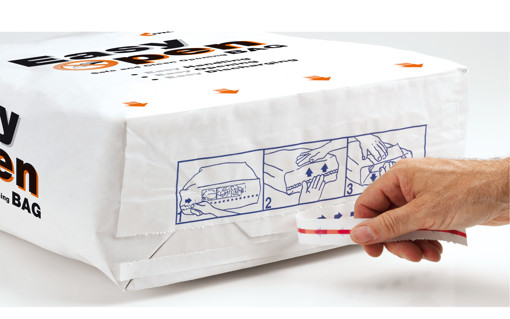 Easy Open
With the Easy Open feature, all types of bags can be opened quickly, safely and cleanly. You no longer have to worry about contaminating the contents and can avoid handling sharp knives. The concept features an integrated tear strip at the bottom of the bag. This allows the user to easily open the bag and quickly release the contents. The strip is simply pulled as indicated on the bag and the two sides can now be easily separated to access the contents. Benefits: - Quick and easy opening - Clean handling of the contents - No contamination - Avoidance of accidents with sharp objects - Customisable to all types of bags Type: - Opening strip - Effusion opening - Bottom cut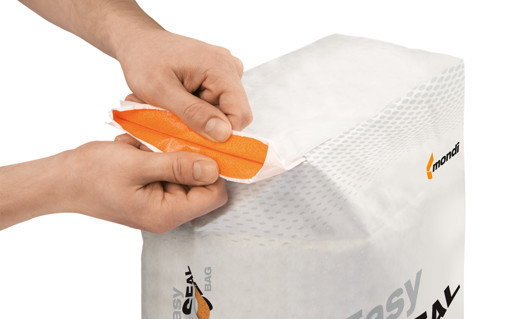 Easy Seal
Easy Seal, the innovative valve closure, reliably protects your product and ensures a smooth production process. For a more reliable, faster and stronger valve seal. The concept is based on a new thermo-media technology developed by Mondi. Each bag equipped with Easy Seal has a specially developed coating on the inside of the valve that reacts to the heat and pressure generated during ultrasonic welding. Benefits: - Accelerated production process - Reliable and durable protection - Customisable to all types of bags - Mondi patented innovation - Higher sustainability Type: - Colour for coating: standard (orange)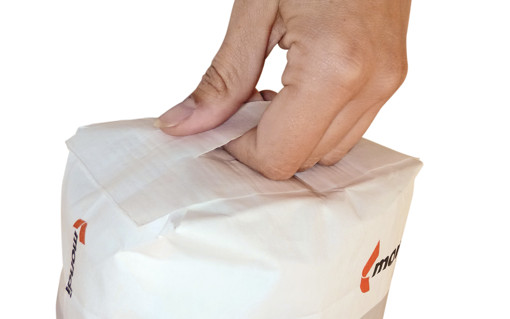 Handle
A strong handle made of PP and paper and can be added on the bottom of the bag. It allows reliable and safe carrying of the bag up to 15 kg with one hand and is customisable to all types of bags. It also provides added value to the customer.
Your Services
myMondi

myMondi is an online platform that you can access 24/7 and that maps your entire paper bags business with Mondi.

myMondi