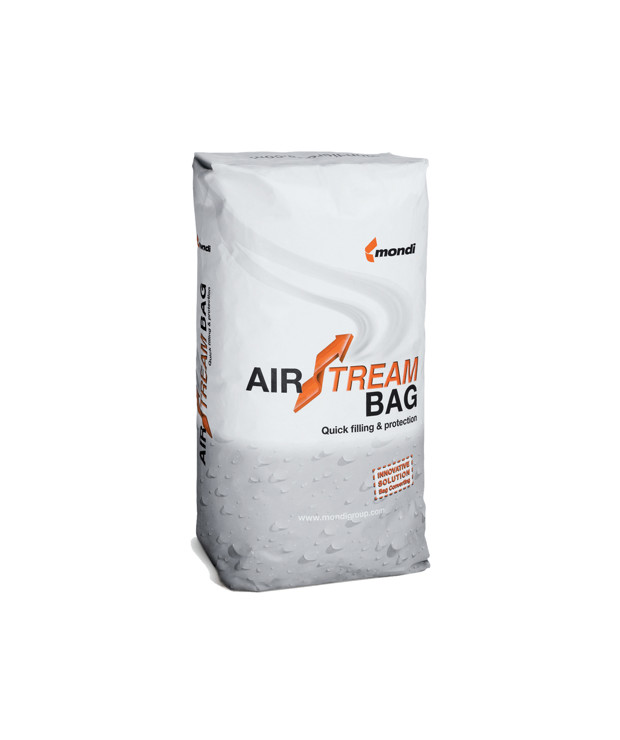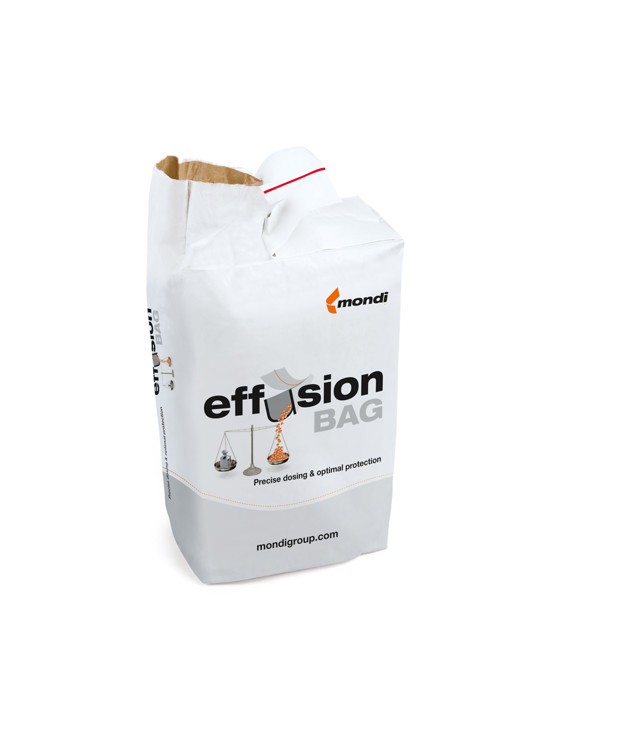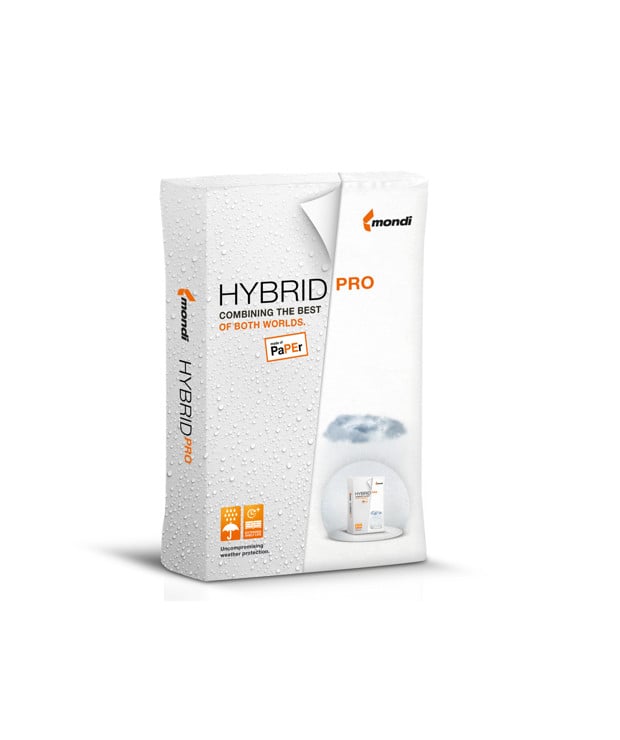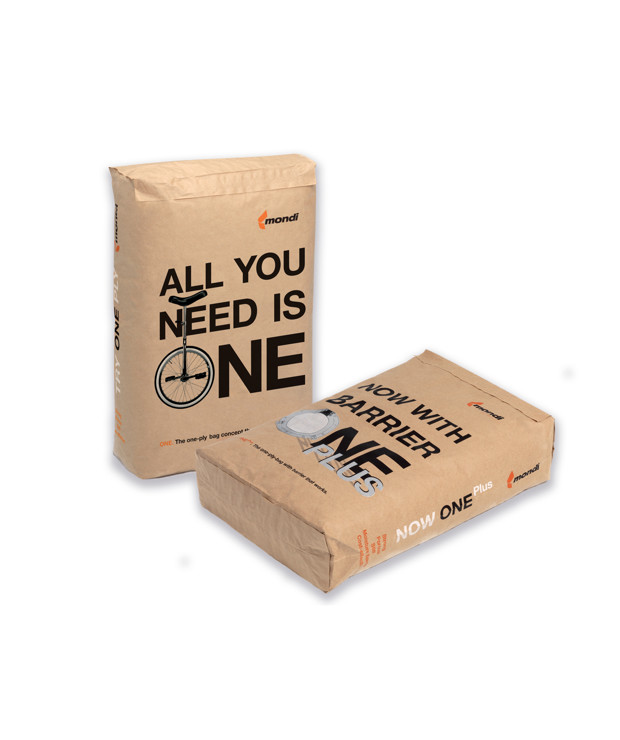 Pasted valve bags
Pasted valve bags are closed bags made of high-quality materials. They are designed for high-speed filling through a valve on spout packers and have flexible closure options.
---
High-speed filling due to quick de-aeration

Flexible closure options

Optimal palletisation
---
Benefits
Closing of the valve can be either self-closed by the pressure of the product, closed by sticking/plugging in, heat-sealed or ultrasonically

Poly-coated plies or HDPE (High Density Polyethylene) films can be incorporated for improved moisture or flavour protection

Optional Easy Seal or Ultrasonic Sealable Valve for cleanliness and enhanced product protection

Integrated tear-open strip for easy opening available

Sophisticated anti-counterfeiting labels possible

Handle options for greater convenience for the end user

Mini Bag version suitable for 2.3 - 6.5 liters or 3- to 7.5kg available

Up to 3 times more printing area for translations, instructions or other content possible with World Bag®
---
---
Sustainability
Made from responsibly sourced fibers

Our bags are made predominantly with paper: a renewable material

Designed and manufactured to minimise the amount of material and optimize logistic

Recyclable solutions and bags designed for material separation are available

Certified compostable bags available upon request
---
---
Applications
Cement & building materials (plasters, dry mortar)

Food

Pet food

Agriculture

Chemical

Granulates

Pellets

Others
---
---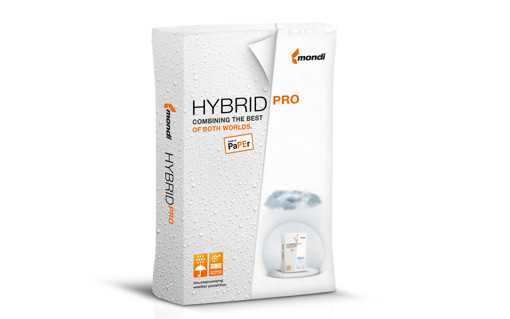 HybridPRO Bag
HybridPRO is a pasted valve bag made of one ply of high-performance paper with a water-repellent outer ply for high-speed filling of moisture-sensitive goods. It offers characteristics of a plastic bag and can be filled on conventional paper bag filling systems. The bag allows outdoor storage for extended periods of time as the unperforated HDPE film provides a barrier against direct rain, moisture, and dust.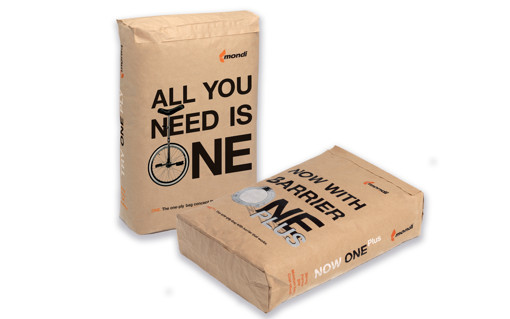 ONE Bag
ONE is a pasted valve bag made of one ply of high-performance paper for high-speed filling of powdered goods. Its high stiffness and porosity values ensure fast and clean filling with maximum performance at the filling spout. The high-performance paper enables both high-strength and significant material reduction, resulting in cost reduction compared to the traditional two-ply concept. And the up to 25% lower grammage makes it a resource-saving packaging solution.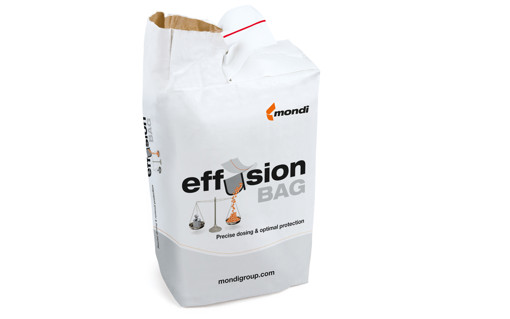 Effusion Bag
Effusion Bag is a pasted valve bag with a funnel formed effusion opening for precise dosing, optimal protection and reclosing. The opening can be easily shaped with a few hand movements. The sturdy bag with handle additionally enables convenient and controlled emptying of the contents. The bag also offers the best product protection and seals the contents tightly. By using a PE-free film as a second layer, additional protection against moisture and an extended storage time of the filled bags can be achieved.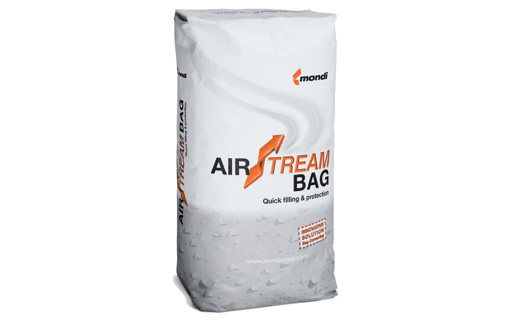 Airstream® Bag and Sheekan Bag
Airstream® and Sheekan are designed to meet the needs of fine powder filling and high-end air filling machines. Their unique de-aeration system significantly improves air-permeability without compromising moisture protection. Air is channeled to form an air stream that is effectively directed to a high-capacity outlet. This can be a specially designed interrupted longitudinal seam (Airstream®) or a self-closing membrane function (Sheekan). Thanks to them, air escapes quickly and the filling process is accelerated. Since the barrier HDPE film overlaps completely after filling, no perforation is required. The achieved de-aeration volume also supports a reduction in bag dimensions.
Your Services
myMondi

myMondi is an online platform that you can access 24/7 and that maps your entire paper bags business with Mondi.

myMondi