Francesco Ciarapica, SHE Manager for Paper Bags Italy Industrial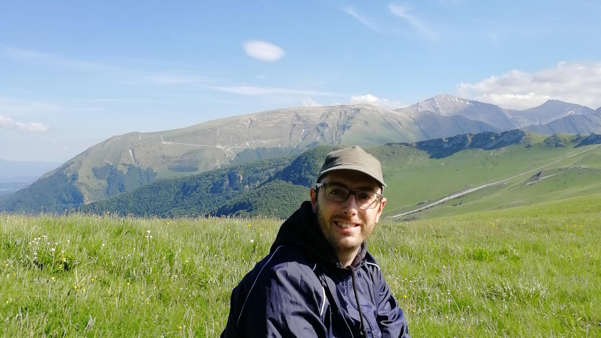 Improving the health and safety of our employees ... meet Francesco from Mondi Italia S.r.l.
My name is Francesco Ciarapica and I am the SHE Manager for Paper Bags Italy Industrial. My career with Mondi started in 2007 at the Mondi plant in Tolentino, where I am still based, and where I work in the production department and the technical office as well as covering the role of SHE coordinator. In 2017, following a reorganisation of corporate positions, I stopped working in the production department and I became the local SHE and Quality manager. In that period, I was also local supervisor for ISO 9001, 45001 and 14001 management systems. Lastly, in 2022 I took on my present role of coordinator for the Paper Bags Italy Industrial plants.
I came across Mondi by …  apart from a brief internship in a small local company, my experience with Mondi was my first job after graduating in mechanical engineering at the Marche Università Politecnica in 2006.
My first impression was ...that I had entered a big company that gives opportunities to its employees to be able to express their potential by participating in projects, initiatives and training courses.
When joining Mondi, I would have never thought that ...I would have the chance of working with people from all over the world, discovering new cultures, sharing experiences with them that have helped me learn more about my work and grow professionally. On many occasions, we worked through tough days together and made sure to keep a good spirit in the team. That is when we were able to really appreciate each other and form strong working bonds.
What I like most about my role/job …seeing how projects that I am part of, once they are completed, generate real change in the company, whether it's improving the health and safety of our employees or making a contribution to environmental sustainability.
If my family asks me what my job is about, I explain… I look after people and the environment where we live!
My greatest challenge so far has been …not interrupting my professional growth. There's always the risk of stopping in the comfort zone, where I would have everything under control but where I would not be adding anything else to my working experience.
The best advice I ever got was …never forget to say "thank you"!
Outside of work I enjoy ...spending time with my family. Playing different sports, even if I tend to prefer soccer, and hiking or trekking in the mountains and enjoy the beauty of the view from the peak.
My future career path leads me to …more and more often into contexts that are different from those that exist in Mondi Tolentino. This will be a chance for me to discover new production and organisation systems. I will also be able to help my direct co-workers to grow professionally, just like I did thanks to the support of my superiors.