Get to know Lukas, our summer intern at the Group office Vienna.
My name is Lukas Haider, I am 22 years old and live in Korneuburg. I'm currently studying the bachelor's degree programme "Environmental and Bioresource Management" at the University of Life Sciences in Vienna. In my spare time I enjoy hiking and gardening. I'm working as an intern at Mondi's headquarters in Vienna in July and August. I am part of the Flexible Packaging team in the sustainability department contributing to the "hard to recycle project".
The first two weeks I was busy identifying partners along the value chain of paper bags (which are mainly used by the construction industry) to create a backflow of used paper bags that will be connected to the planned new recycling line at Mondi's Steti plant. My task was to name different stakeholders in Austria and Germany, as well as the legal framework.
Since the completion of this task, I have been working on identifying possible quantities and qualities of paper streams from different sectors that have a clear end of life in order to reuse them.
A quick word(wrap) with Lukas ...
I came across Mondi through friends. Some of them worked at the plant in Korneuburg.
What I like most about Mondi are my nice colleagues and superiors, who gave me an easy start and exciting tasks.
When joining Mondi, I never thought it would be such an international company.
What I like most about my role/job is that my tasks contribute to Mondi.
If my family asks me what my job is about, I explain that I do a lot of research in "unexplored areas", make up calculations myself to get results.
My greatest challenge so far has been the overwhelming amount of information I received on the first day for the "hard to recycle project", including my job description.
The best advice I ever got was to take my time and do my own research so that I understand the project better.
My future career path leads me to a company that focuses strongly on sustainability.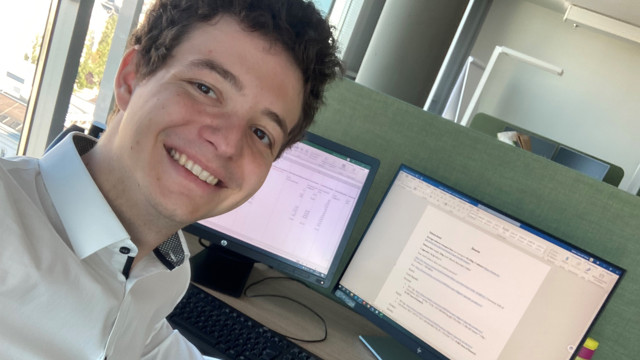 You might also be interested in...