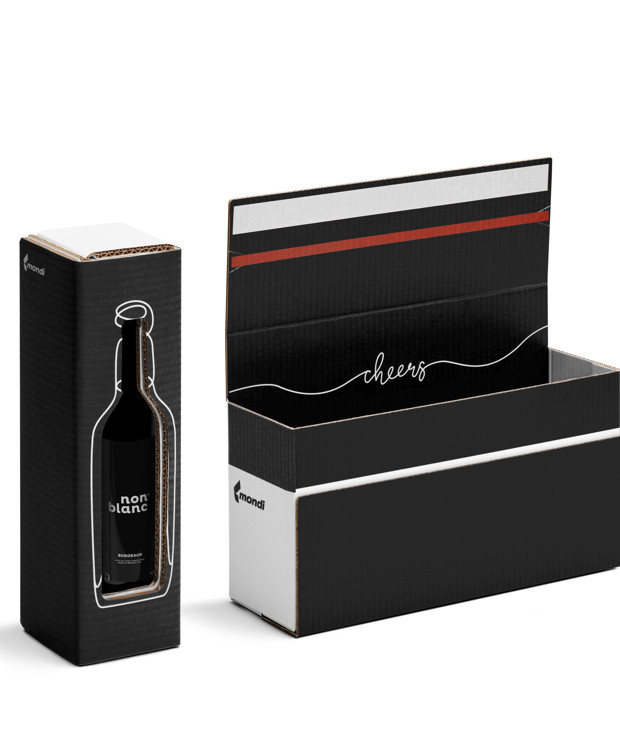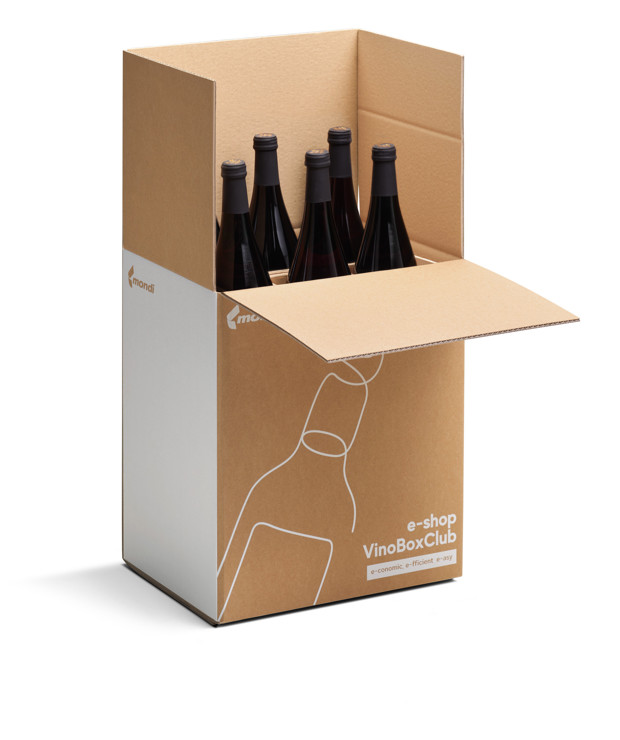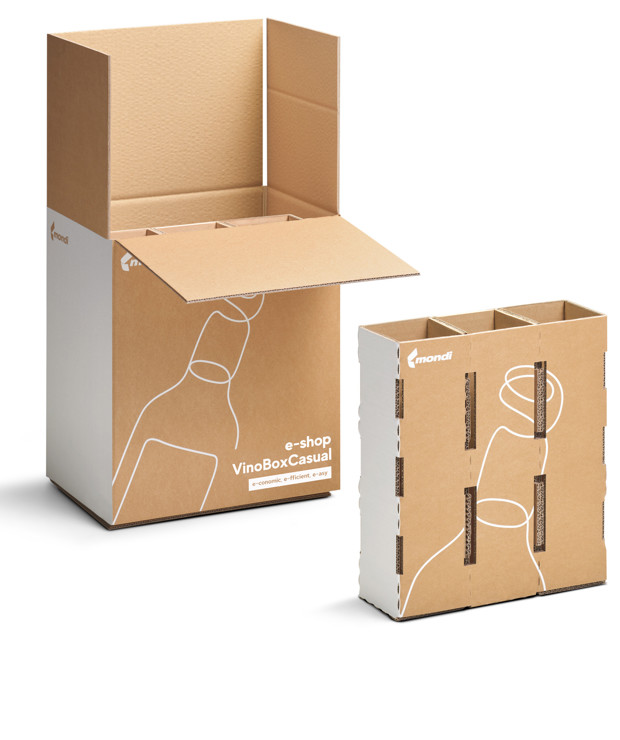 Wine and beverage packaging
We solve your unique bottle shipping challenge. Get in touch to learn more about our bespoke solutions for safely getting your bottled products from A to B.
---
Multi-bottle shipments of wines, spirits and craft beers

First-class consumer experience

High protection
---
Benefits
Inside and outside printing options

Cut-outs

Gift-box appearance

Easy opening
---
---
Sustainability
Fully recyclable

Responsibly sourced

Available in fresh or recycled fibre
---
---
Applications
eCommerce

Food & beverages
---
---
Our most popular designs
A streamlined portfolio answering all bottle packaging and shipping needs for wines, spirits and craft beers. Click here to view our complete offering.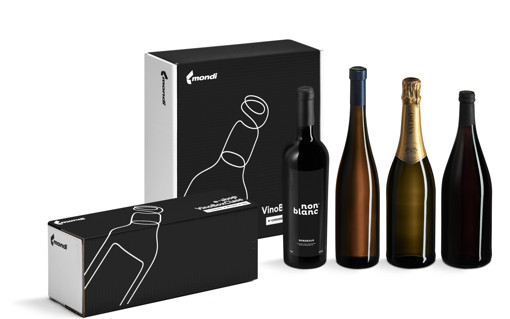 VinoBoxClass
VinoBoxClass is the premium packaging for stores and wine producers that want to strengthen their bond with wine enthusiasts. Inside and outside printing options, cut-outs, a gift-box appearance, and convenient features like easy opening, provide a first-class consumer experience, appealing presentation, and the very best protection for your fine or sparkling wines.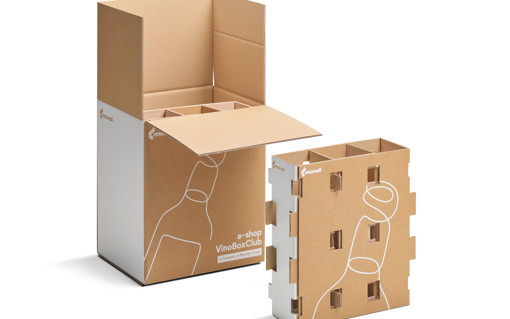 VinoBoxClub
Combining outstanding stability, enhanced shock absorption, and the fastest possible filling, VinoBox is also highly efficient in its use of materials. The outer box provides the overlapping flaps needed to make sure the packaging is safe for shipping.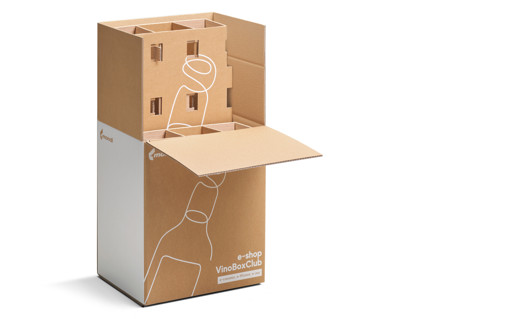 VinoBoxCasual
Amazingly easy to fold from a flat die-cut sheet into a sturdy insert for 3 bottles. It features a corrugated bottom for each bottle, which makes it easy to lift the bottles together, using the insert. The outer box provides the overlapping flaps needed to ensure safe shipping.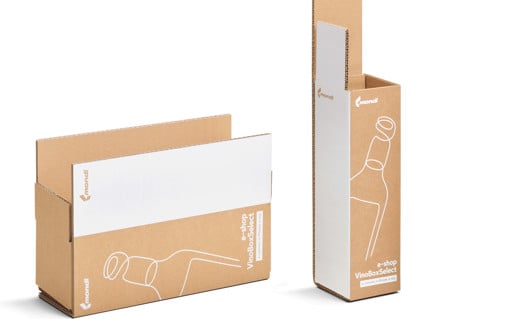 VinoBoxSelect
Designed for small-quantity orders, VinoBoxSelect complements your multi-bottle shipping boxes, giving you a wider range of fulfilment options – for example, for consumers who want to sample a new wine before ordering a month's supply, or high-quality wine producers or specialised online wine shops sending gifts.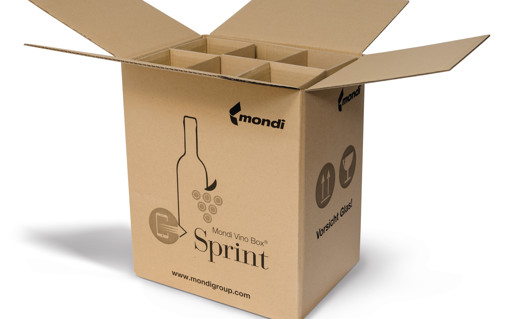 VinoBoxSprint
A highly efficient, one-part packaging system for shipping wine bottles. Thanks to a unique gluing technique, the divider insert for six bottles is already fully integrated, so that the box is instantly ready for filling – only the bottom flaps need to be taped.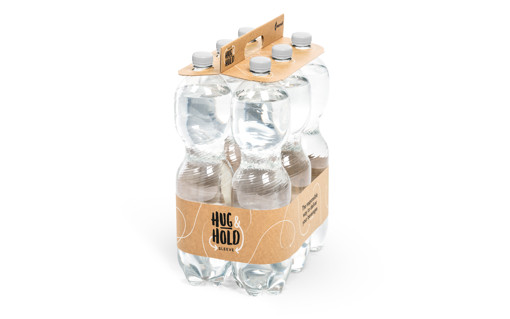 PET beverage packaging
Hug&Hold
Hug&Hold is a new sustainable alternative to plastic shrink wrap. It comprises two elements that provide secure and safe transportation as well as stacking of bundles of bottled drinks. The first element is a patent-pending sleeve made of 100% kraft paper that wraps around the bottles to hold them securely. Made from Advantage SpringPack Plus, it offers high tensile strength and can withstand enough weight to strap and stabilise the bottles during transportation. The second element is a corrugated clip which holds the bottles around the neck. An optional integrated handle means a bundle of bottles can be carried and transported easily.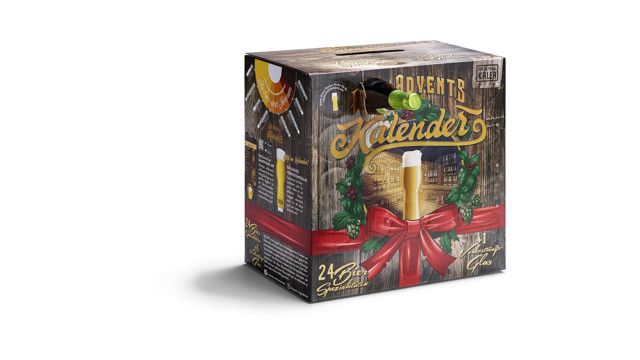 A product on everyone's wish list
Mondi's tailor-made, cost-saving, corrugated e-packaging solution for Austrian start-up Kalea's Advent Beer Calendar stormed the Christmas gift market.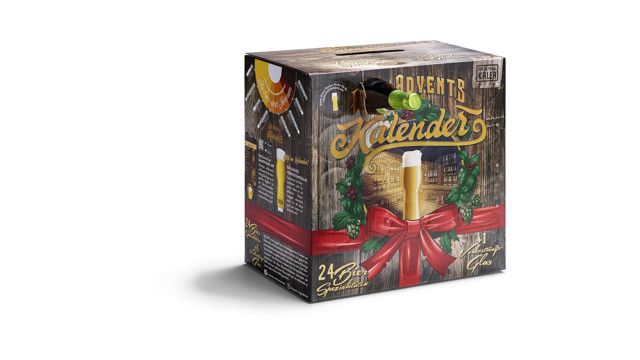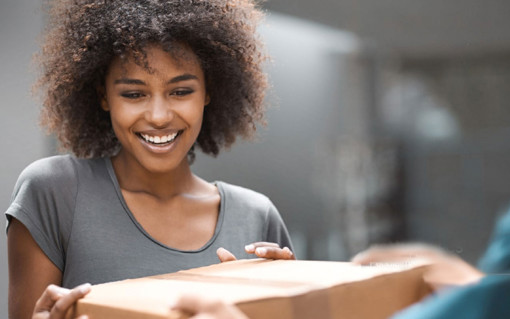 More on eCommerce packaging

Discover our innovative and fit-for-purpose eCommerce packaging products that are sustainable by design.