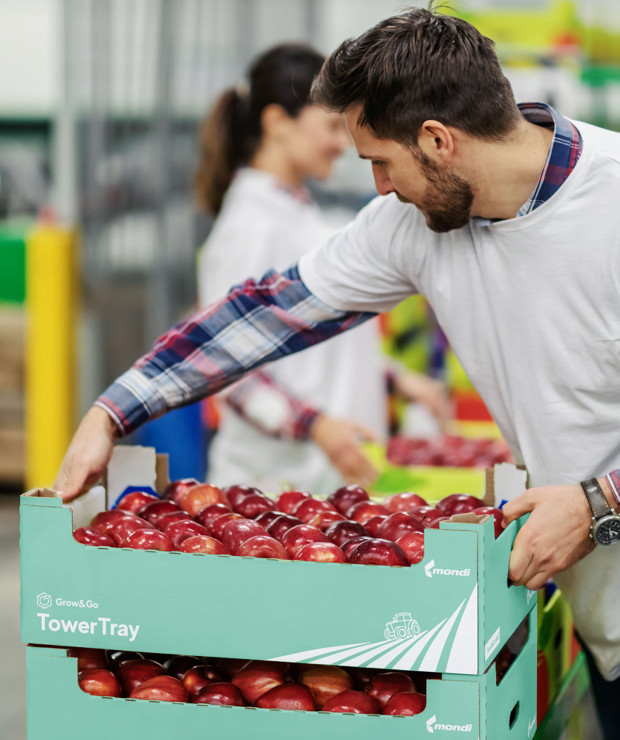 Fresh fruit and vegetable packaging
Explore our corrugated packaging solutions, that protect your fresh produce from field to shelf, and look great in retail store displays.
---
Environmentally friendly

Excellent protection

Easy handling
---
Benefits
Easy to dispose of

Fast flattening

Low waste volume

Made from a single material
---
---
Sustainability
Fully recyclable

Responsibly sourced

Available in fresh or recycled fibre
---
---
Applications
Fresh produce

Food and beverages
---
---
Grow & Go
Explore our most popular fresh produce packaging solutions, or get in touch for a customised solution tailored to your needs!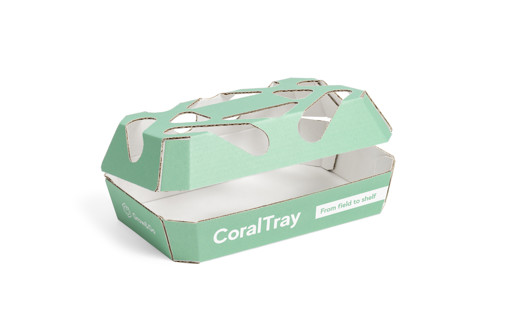 Coral Tray
A new packaging tray for transporting fresh produce, like tomatoes. It keeps fresh produce visible, as consumers prefer, while also offering the strength and stability to safely transport and stack damage-prone fruits and vegetables.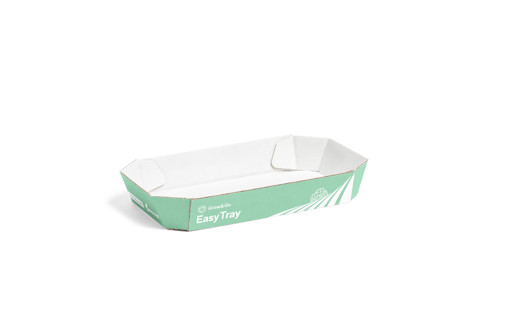 EasyTray
A classic choice for transporting and presenting fresh produce. We offer two versions: the manual assembly option is cheaper and uses less palette space, the other for machine assembly.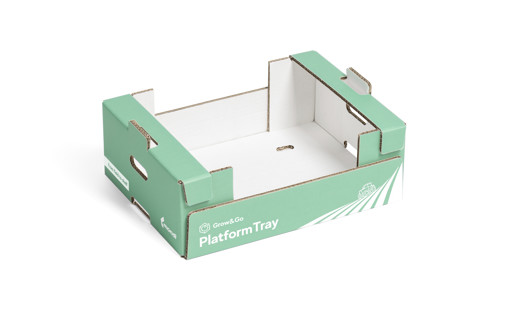 PlatformTray
A popular standard choice. Thanks to the platform fitted at the top of the tray, it's even stronger and more stable in transport, and can be used for various fresh produce items, like citrus fruits, onions, apples, mushrooms and tomatoes.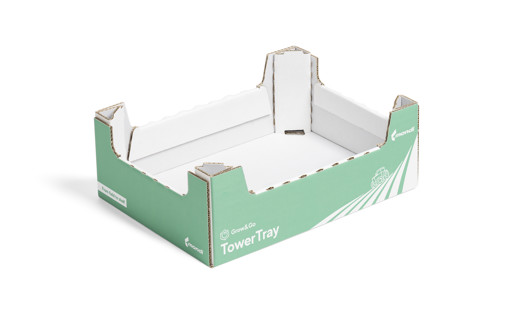 TowerTray
TowerTray is typically used for medium-sized fruits and vegetables. Four stout towers bolster the overall strength of the TowerTray, enabling it to carry loads of up to 20 kilos. An optional stacking flap enables it to use pallet space more efficiently.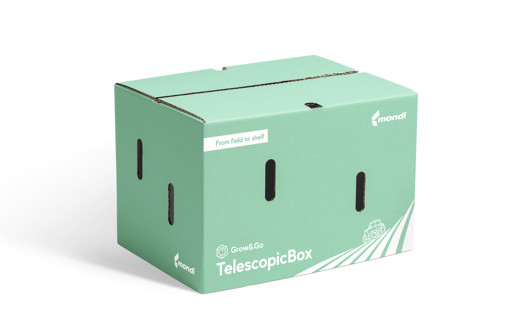 TelescopicBox
With its separate cover, TelescopicBox is perfect for long-distance transport, providing complete protection for all types of fresh fruits and vegetables, both medium-sized and large. The cover also acts as shield against sunlight.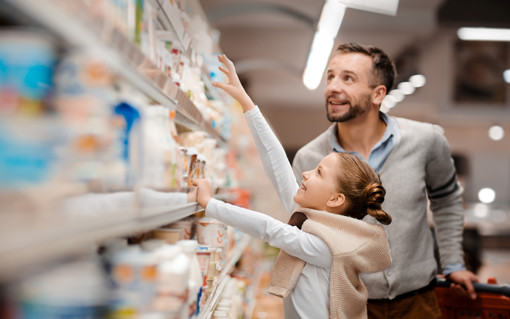 More on retail packaging
Discover our shelf-ready and retail-ready packaging solutions that delight your customers while guaranteeing an efficient and safe replenishment process.