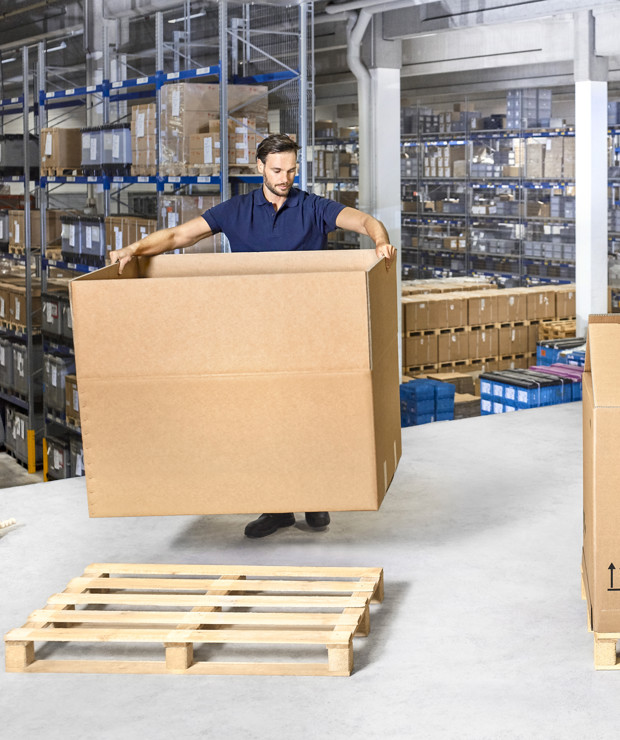 Large-volume containers
Transporting large products needs special care and attention. We have you covered with our specialised large-volume solutions.
---
Easy-to-use

Lightweight

Environmentally friendly
---
Benefits
Fast, easy handling

Many advantages compared to traditional non-paper-based systems
---
---
Sustainability
Fully recyclable

Responsibly sourced

Available in fresh or recycled fibre
---
---
Applications
Industrial & heavy duty logistics
---
---
See heavy duty packaging in a whole new light
Corrugated large-volume containers can improve processes, ease supply chain complexity, and help your business be more environmentally friendly.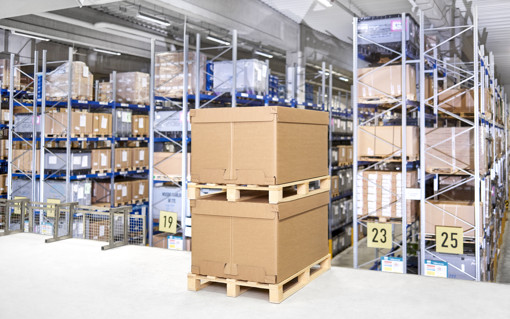 Pak-(k)it
This large shipping and storage container is an all-rounder in every sense. Small and space-saving when packed flat for delivery and storage, it is a huge asset when in use. One person can put together pak-(k)it alone in a flash.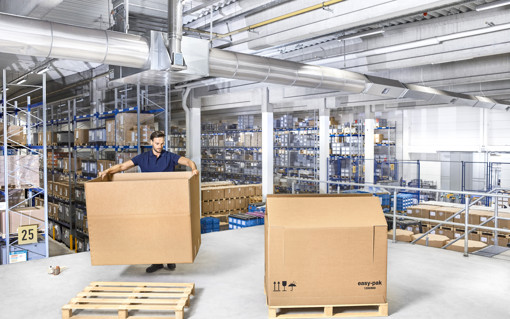 Easy-pak
easy-pak can be packed twice as fast as large standard American Case Boxes. The clever automatic bottom makes adhesive tape for the bottom flaps obsolete, eliminating a handling step.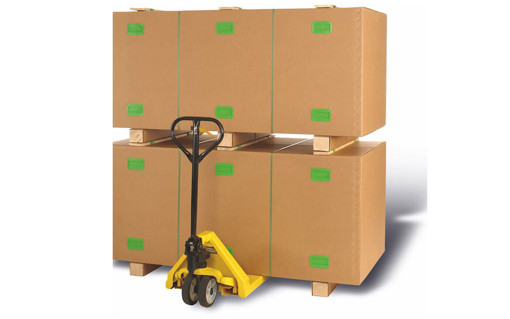 Stac-pac®
stac-pac® provides you with an innovative, weather-resistant shipping and storage solution made of die-cut, heavy-duty corrugated board. Wooden planks are fixed either to the inside or outside of the container via reusable clips (patented). This way a frame of extremely high stability is formed. Designed for super heavy loads.
pal-box®
pal-box® combines the Mondi pallet box solution with the stac-pac®. The container has its own pallet feet made from corrugated board and wood, which are directly attached without the handling involved with standard pallets. The corrugated sleeves are delivered flat and secured to the box ready for filling with wooden beams.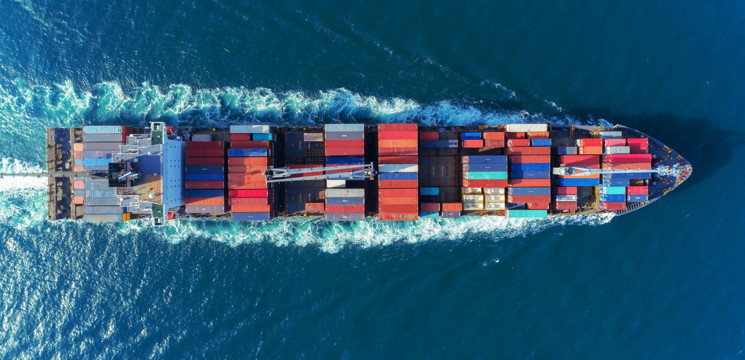 How to package large items for shipping?
Discover the best choices for global shipping of industrial goods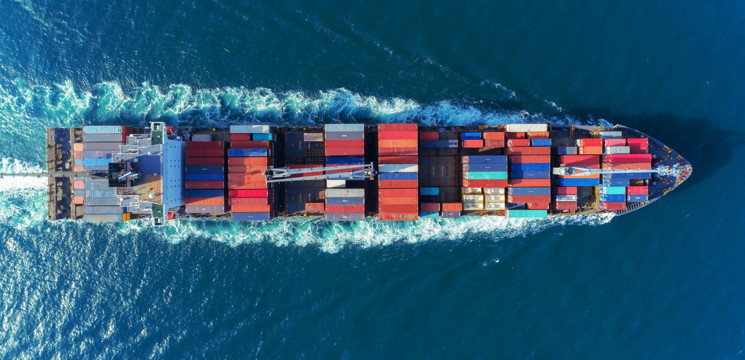 More on industrial packaging
Discover our easy to use, lightweight and recyclable packaging for large or heavy products. See industrial packaging in a whole new light.